Wednesday, October 20th, 2:00pm CDT
Join five esteemed creators in a lively discussion of their books which introduce young readers to voices that are well known, such as Martin Luther King, Jr., and to voices who are not yet household names, such as William Still, Frances Perkins, and Elizabeth Hobbs Keckly. The books travel from the time of slavery to today, and discuss the Underground Railroad, workers' rights, civil rights, and the border wall.
A Certificate of Attendance will be issued to those who attend this webinar. A recording will be posted to Mackin.com for those who cannot participate in the live session.
Watch the Recording

Kristy Caldwell
Illustrator and Educator
Kristy Caldwell is an illustrator and educator in the Queens borough of New York City. She helped launch the literary journal Carrier Pigeon: Illustrated Fiction and Fine Art and worked as the Director of Archives and Publications for Castelli Gallery. She has illustrated eight children's books, including Flowers for Sarajevo by John McCutcheon. Currently she is co-developing an activity book series for Scholastic and illustrating the new Trim chapter book series by Deborah Hopkinson. She teaches at Queens College CUNY and Minneapolis College of Art and Design. In August 2021, the New York Foundation for the Arts and the New York Department of Cultural Affairs awarded Caldwell a City Artist Corps grant which she will use to fund a free "Active Imagination for Artists" workshop in October 2021.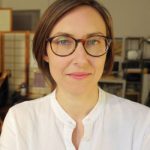 Don Tate
Author and Illustrator
Don Tate is an award-winning author and the illustrator of numerous critically acclaimed books for children. He is also one of the founding hosts of the blog The Brown Bookshelf, a blog designed to push awareness of the myriad of African American voices writing for young readers, that features book reviews, and author and illustrator interviews. Tate frequently speaks at schools, public libraries, and writing conferences, and participates in book festivals. He is the author and illustrator of Poet: The Remarkable Story of George Moses Horton (Peachtree), for which he received the Ezra Jack Keats New Writer Award. Don lives in Austin, Texas.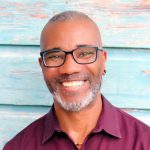 Connie Schofield-Morrison
Author
Connie Schofield-Morrison is a mother, author, and entrepreneur. She spent most of her childhood reading and writing poetry, songs, and fairy tales. At the age of 19, Connie married her high school sweetheart Frank D. Morrison, a professional dancer. In 1999, they started their online art gallery, Morrison Graphics, which opened as a physical gallery in 2005, in the Old Fourth Ward of Atlanta, Georgia. Frank painted and illustrated, and Connie took care of the business, their home, and their children while writing children's books in her spare time. Her debut Bloomsbury title, I Got the Rhythm, was her first collaboration with her husband. The critically acclaimed book has expanded into a four-book series. Her latest children's book is Stitch by Stitch (Holiday House, 2021).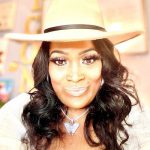 Yuyi Morales
Illustrator
Born in Xalapa, Mexico, where she currently resides, Yuyi Morales lived for many years in the San Francisco Bay Area where she still maintains close relations with booksellers and librarians. A professional storyteller, dancer, choreographer, puppeteer, and artist, she has won the prestigious Pura Belpré Award for Illustration five times for Just a Minute: A Trickster Tale and Counting Book (2003), Los Gatos Black on Halloween (2006), Just in Case: A Trickster Tale and Spanish Alphabet Book (2008), Niño Wrestles the World (2013), and Viva Frida (2014), also a Caldecott Honor Book.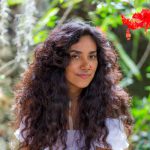 Kia Heise, Ph.D. – Host
Mackin Learning
Kia Heise holds a doctorate in Sociology and taught in Los Angeles and the Twin Cities for several years before joining Mackin Learning. Her approach is informed by thousands of hours learning how to navigate discussions of social inequality with diverse groups of young people. She is also the author of the Little Sock picture books.