Hear From Happy Customers on the Socials!
@MackinLibrary IS THE BEST!! The service is next level PHENOMENAL!! Everyone working there is AMAZING! They actually CARE and ENGAGE with you. You're not just a number & they NEVER rush you or try to end the conversation quickly. You VALUED! #FamilyRun #Librarians #TheBest

— Stephanie DeYoung➡️Reality (@Sdeyoung1) February 23, 2023
I haven't had the pleasure of meeting Randal personally, but Kitty Heise is such a warm, wonderful person! She was so effusive about the book talks presentation I shared at the @MackinLibrary booth Friday morning. She seems like a great person to work for!

— Steve *It's TAY-tro* Tetreault (@DrTLovesBooks) April 23, 2023
The new library was missing a few essentials (graphic novels especially). These just came in from my first @MackinLibrary order & will be out next week for circulation. I'm hoping to hear screams of comic joy when the students see… pic.twitter.com/e0vUR3U9RA

— UndergroundLibrarian (@UndergroundLib2) September 28, 2022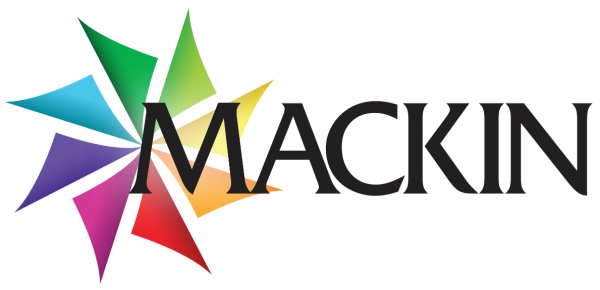 "This year, I had the opportunity to work with Mackin as I opened a brand-new high school library. I was thrilled when I was chosen for the librarian position. However, I was immediately overwhelmed with the job I had before me.

A Mackin representative, Jenn Maydole, reached out to me and told me about the company and services they provided. I hadn't heard of them before, so after that initial phone call, I checked out the website and did a little research. I was impressed with what I saw. I went on to do a little "internet stalking" and called a librarian out of state who had recently worked with Mackin to get her thoughts on her experience. She was very straightforward and I got the feeling she was genuine and honest in her praise for Mackin. (Now being on the other side, I completely understand!)
Our district requires at least two bids when spending over a certain amount of money, so I went with Mackin and another company with whom our district had previously used. I appreciated the process Mackin used to gather information about my library/school demographics. The form I filled out was detailed, but I didn't get bogged down with too many specifics. After that, the follow-up interview was even more helpful. Not only did it help them develop a meaningful collection, it also helped me develop a greater vision for my library.

By this point, I was quite certain that I wanted to move forward with Mackin, but was concerned that the quality of services they provided would be too expensive and my district would decide to go with the other company. Once I received the two bids, I was thrilled to see they were extremely competitive with their pricing. And if that weren't enough, the collection they presented was fantastic. Just about every title I wanted was already included, and they had all the award winning titles I'd requested. (I still get a thrill when a student comes looking for a book and lo, and behold, we have it!) The small amount of adding/deleting to the collection was exceptionally easy to do.

Once the collection was finalized, Mackin worked with me to start the planning process of getting the books shelved. Their expertise was invaluable as they provided plenty of tips and suggestions on the logistics–shelf placement, organization, recruiting volunteers, etc. It was obvious they had done this many times before, and the entire process was completely painless.

As I went through this process, all the overwhelming feelings I had at the beginning gradually eased. I felt confident Mackin wanted to make this as easy as possible, and they were well equipped to make it happen. I am truly thankful for the opportunity to work with them and continue this relationship for my future library needs. I wholeheartedly recommend Mackin for any of your library needs, but most especially, in starting a brand-new library."
Librarian, Thunder Ridge High School
Thank you so much and I love Mackin! I will admit that I had been with Follett for over 17 years and made the switch this year to you all. It took this 30-year veteran teacher library too long to jump onto the Mackin bus. The entire experience has been amazing.
Christine Smith T.
Library Media Specialist, MLS
Dear Mrs. Heise, The company you and your husband created is phenomenal! I have never had better service with any other distributor. This is my 19th year as a school librarian and I have been ordering from Mackin for the last 6 year. I wish I knew of you beforehand as I would have definitely been a customer sooner. Every single interaction I have is always positive and the attention to detail is like no other. So thank you so very much. Many other companies could benefit from expertise and service. Have a lovely day!
Stephanie D.
Salinas Union High School District, CA
Laurie Ann Samuel is FABULOUS. The splendid thing about her is that she combines doing her job skillfully AND she's a good human while she's doing it. This is consistent over the years. She answers questions with good, solid answers, provides clarity, and is always kind and considerate when she's doing both. It's the best thing that a customer service person can be. She's an asset and one of the best reasons that I appreciate working with Mackin.
Jana F.
Librarian, Stadium High School, WA
"The Mackin Custom List Request service is an invaluable tool for librarians! I recently used it for a digital audiobook list and a series fill list. I used the online form to request the lists, and then, in a matter of days the lists were placed in my Mackin account and ready for my review. As we approach the end of the budget year for schools, this service helped me spend my remaining money on titles I need for my digital and print collections. Thank you Mackin and the Collection Management Librarians!"
Nancy Jo L.
Reedy High School, Frisco ISD
"Mackin has been my one and only source for ordering books for almost 20 years and I have never had a bad experience. Thank you for going the extra mile to make the entire ordering process not only painless, but pleasant."
Erma S.
Media Specialist, Tallahassee, FL
"Every detail is attended to and the service is exceptional. I have a number of companies I can do business with; however, I prefer Mackin hands down! Please let Kitty know I appreciate how she runs her company."
Tina O.
Librarian, Glendale Elementary
"Thank you for your help! You are a jewel, Lisa (Mackin Customer Service Employee)! I can't tell you how grateful we are for your help and personal attention to our large book order…$10,000 is a huge amount of money for us! Mackin has always impressed me with the personal attention to customer needs…this is why Mackin is my first choice for ordering books. Thank you for being such a great representation of the service I know Mackin strives to provide."
Mary Virginia M.
Librarian, Deerpark Middle School
"I am retiring this year and as I finish up odds and ends in our elementary library, I am very grateful for the business relationship we shared the last 21 years. I quickly realized the superior quality of your materials and the unsurpassed service and helpfulness of your staff. I have recommended Mackin to other librarians/teachers and will continue to do so. Thank you so much for being a company on which I could depend. You made my job so much easier in many ways."
Sherrie H.
Librarian, Mountain Grove, MO
"Thanks for another perfect order — beautifully packed, in top condition – every book, every corner, every dust jacket – every title present, perfect packing slip … I love Mackin, your care for every order, your customer service … you are the best."
Nancy H.
Media Resource l Associate Educator, Minneapolis, MN
"Mackin is now my vendor of choice. Their rebind books are excellent. I have found that other rebinds are too tight in the spine and just so drab looking: not so with Mackin. Attractive covers, excellent workmanship. Their customer service is exemplary. You actually get to speak to a real person when you call. Just plain, good, 'old fashioned' courtesy. They are willing to work with you to make sure you are happy with your purchase; and let me tell you, I am the Miss Fussy. My only issue is that I wish I had more money to spend at Mackin."
Yvonne C.
Miami, FL
I love your customer service. Hands down the best part of dealing with Mackin is knowing your requests are addressed.
William S.
Librarian, North High School, Fargo, ND

"In Palm Beach County, our MackinVIA Shared Collection supports our Battle of the Books competition by making sure all students have access to at least one copy of the books involved. By strategically promoting both our MackinVIA collection and our Battle of the Books competition, participation in both grew dramatically. Once we tapped into our district promotions for summer reading and winter break reading our usage skyrocketed. Students will engage in eBooks if you give proper attention to training your media specialists and creating reasons for those collections to be used."
Hollyanne R.
Specialist, Palm Beach County School District, FL
"I have had MackinVIA for over a year and find it just great. The MARC records for our eBook collection flow seamlessly into our cataloging system and I have a link to it on my library web page. MackinVIA also houses nearly all our databases and students and staff can access our eBook and database resources anytime/anywhere with Internet access. Service is also top-notch. I have not had any difficulties, but if I did experience problems, with customer service at Mackin, I would be able to talk to a real person!"
Ann S.
Library Media Specialist, Overland Park, KS
"A third grader joined us mid-year from Kenya. She shared with her teacher that she loves MackinVIA. She logs on at home and reads to her mother. She explained that her mother speaks very little English and that her mother is learning English through MackinVIA!"
Tracey C.
Reams Road Elementary School, Richmond, VA
"I just want you folks to know that your new system for audiobooks is a big win. The ability to purchase them, have them in our collection, and allow users to access them through MackinVIA on their own devices is a tremendous leap forward, and for the first time in ten years, I'm considering budgeting for audiobooks in my collection beginning next year."
Christian K.
Media Specialist, Robbinsdale, MN
"My daughter has been on summer vacation for less than a week and is already reading one of the books she was gifted by your program. Although she and I were planning on having a summer reading challenge before receiving these literary gifts, I would like to thank you all who are involved in this from the bottom of my heart. I have always instilled the importance of reading in our home and an understanding of its importance and impact on a bright future. We had purchased books throughout the year through Scholastic, Ebay, Amazon, Goodwill, etc… but every book counts. Thank you again! It's greatly appreciated."
Natalie Q.
Simply amazing!
"Using Mackin's custom color-coded reading bags, we motivated our students to maintain perfect attendance during our Extended School Year. Over 6,000 students were thrilled with the chance to take home their very own backpack full of leveled books … to continue the education process throughout the summer."
United ISD
Laredo, TX
"Mackin helped me squeeze every dime of my grant. Instead of class sets of thirty, I was able to order sets of thirty-six that will last due to the reinforced covers I was able to add."
Sarah S.
Space Center Intermediate, Houston, TX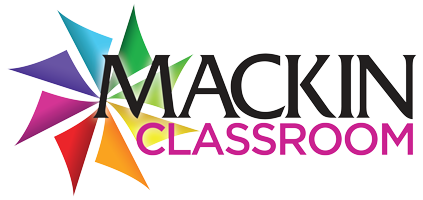 "The large collection of Maker products, kits and books from Mackin has afforded students in Milwaukee Public Schools the opportunity to learn and engage in creative thinking within content areas. The maker movement inspired us to pursue implementing MackinMaker in our school libraries to reinforce concepts such as force and motion and solve complex problems. During our MackinMaker selection process, the Mackin representatives were instrumental in working with us to curate maker kits and maker books to fit our student interests, curriculum, and grade levels. Furthermore, they worked closely with us to recommend products that align with our space requirements, technology infrastructure, and circulation needs. Mackin representatives are very responsive with the continued follow up support we receive in terms of phone/email support and on-site support. The personalized professional development sessions are well received by our library staff. We are extremely pleased with the product selections, customer service, and professional development opportunities."
Lisa C.
District Library Media Specialist, Milwaukee, WI
"Your customer service was the best!"
Nicole L.
City School District of Albany, NY
"Your packers are simply superior to all other book vendor packers … Amazon could learn a thing or two!"
April L.
Librarian, Walhalla, SC
"It has been my pleasure to work with you; after 10 years with another vendor, I can tell you that based on this experience, I am a Mackin customer from here forward. Thank you so much for making something I enjoy (ordering materials) more enjoyable."
Amy T.
Arlington, TX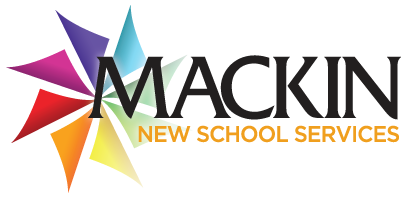 "I was impressed with the professional, courteous, and efficient manner the Mackin representatives exhibited. They responded to all of my questions and needs in a timely manner. From the initial development of the collection to the last book being shelved, I was pleased with the experience I had with Mackin! They have a customer for life!"
Judy L.
Silsbee, TX
"Our experience opening a new library with Mackin couldn't have been better. Almost every book a student or teacher asked for is here. Their expertise was very much appreciated. I would highly recommend Mackin and their services!"
Brad B.
Sherwood, OR
"The Mackin staff of librarians who helped me with our Opening Day Collection were friendly, helpful, and asked me all the right questions to ensure that our books were cataloged and barcoded exactly as I envisioned them. They offered pre-made lists full of relevant, award-winning books, and their selection of Spanish materials was excellent. Choosing Mackin as the Opening Day Collection vendor for our school was the best decision I made for our new library."
Amy G.
Austin, TX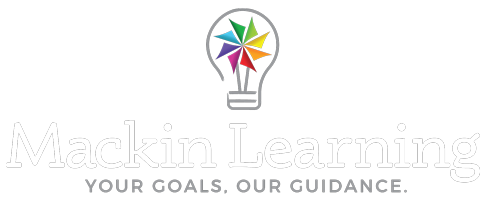 "This was by far the best PD I've received in my 11 years here. Exciting and overwhelming at the same time but definitely reinforces a lot of the ideas we have been trying to promote at our school for the last couple years. Jen, you are amazing! Thanks!"
"So grateful for an excellent knowledgeable trainer and to see my team embrace the change!"