Digital audiobooks sync up perfectly in MackinVIA and make literacy entertaining and portable.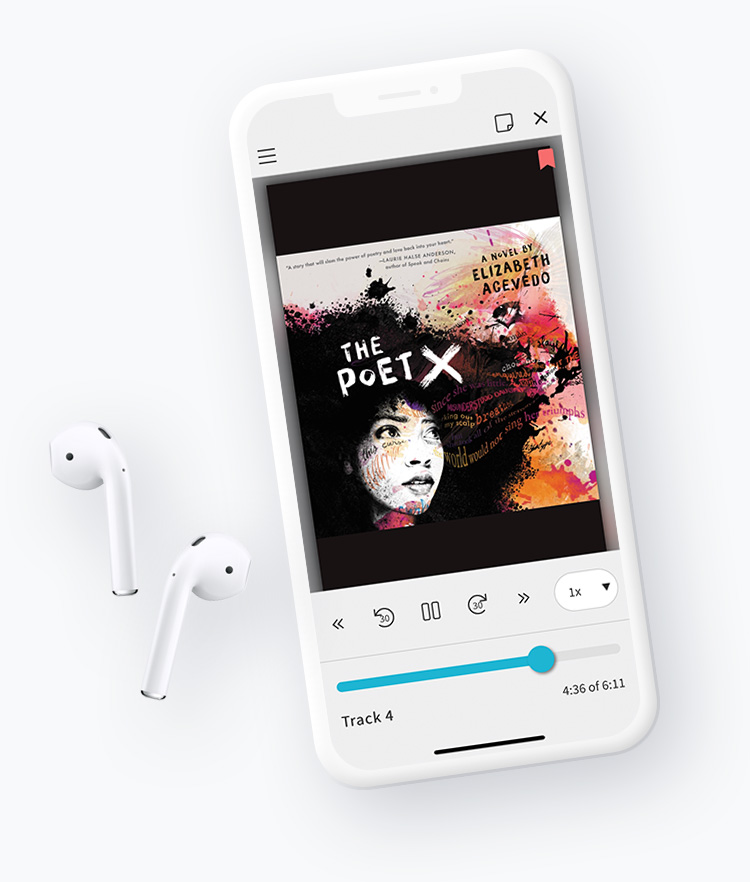 Device Compatibility
Students can listen on all devices including desktop computers, tablets, and smartphones.
No Extra Fees
MackinVIA audiobooks have no extra subscriptions or hosting fees.
Administrative Ease
All administrative management is done easily within MackinVIA along with all of your other digital resources.
Offline Listening
Students can download audiobooks to their personal device for offline listening.
Large Selection
Mackin.com offers over 70,000 titles from bestsellers to the classics.
Full Access
All audiobooks can be accessed along with the rest of your eBooks, databases, videos, and more inside the MackinVIA app.
Browse Popular Audiobooks
Digital Audiobook Bundles
We also have audiobooks available in CD and MP3 formats.
*Starter Pack content and prices are approximated and may vary. Please see individual title prices in each group to see your final cost. All of Mackin's recommended book lists are prepared by our in-house librarians and educators, who are dedicated to providing the very best selections available based on the parameters provided by the organizations, librarians, and teachers requesting the title lists. Please understand, however, that all titles provided on our requested or standing lists are options for the purchaser to consider and are not guaranteed to fulfill the exact needs or requirements of every school, classroom, or library. We understand and respect that the purchaser will make the final selections most appropriate for their students. Mackin does not serve as the decision-maker or the authority regarding the titles that should or should not be purchased for any school, library, or classroom.