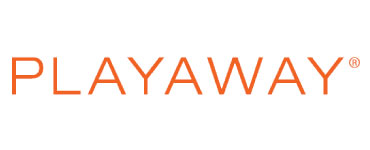 When it comes to audiobook formats, Playaway can't be beat!
These databases support a full spectrum of content areas for Social Studies, Science and Biographies for the Upper Elementary to High School student. Through a new and improved interface—updated, more attractive, and easier to use—content is more discoverable and helps to support visual learners. Special features include downloadable images, integrated searching, instant translation into 100+ different languages and more!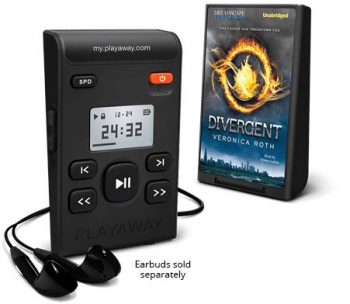 "Playaways are awesome! Our family doesn't own an eBook reader, MP3 player or iPod. My son loves Playaways and I love that he can listen while following along with the book."
Library Patron, Cuyahoga County Public Library
Simple
5 narration speeds so you can listen at your own pace; automatic bookmarking remembers when you took a break.
Portable
Weighs only 2 ounces; equipped with a universal jack—listen in the car or with any type of headphone.
Durable
No screen to scratch; made for the library with circulation in mind.
How do I change the battery?
Locate the battery door at the wide base of the player (the door is covered with the small title label on the wide base). Then, use your thumb, coin or a screwdriver to push the door away from the player so it snaps off. Some battery covers may be harder to remove then others, so you may have to use a bit of force or a tool to help it off. Once you have the battery door off, remove the old battery and replace with a fully charged battery. Lastly, snap the cover back into place.
How long does one AAA battery last?
Every Playaway comes pre-loaded with a standard Energizer AAA battery that will provide an average of 20 hours of playtime. The majority of  titles will only require one battery to listen to the entire title.
How do I know how much battery life is left in my unit? 
The Playaway LCD has a small battery icon that is displayed on screen. There are three levels of battery life reflected in the icon. When one bar is left in the battery icon, you have 20% power left.
How do I use the lanyard? 
Players shipped after August 2007 will have an indentation at the top of the player. To attach the lanyard, simple thread and loop the lanyard into the indentation.
You can now wear it around your neck or use it as a shoulder strap.

What do I do if my Playaway locks up? 
Like any good storyteller, sometimes the Playaway just needs a moment to catch its breath. First, turn it on and off. If that doesn't solve the problem, remove and reinsert the battery.
My Playaway will not turn on. What do I do?
First, try inserting a fresh battery. If the player still does not turn on, please contact us.
How big is a Playaway and how much content can it hold?
Playaway is about half the size of a deck of cards and holds content up to 80 hours of play time.
How does Playaway compare to other types of audiobooks, like CDs, MP3s, and cassettes?
Playaway comes ready-to-listen, without the need for a certain type of player or advanced technical know-how. Additionally, Playaway allows the listener to control the speed of the narrator's voice and automatically remembers where you left off when you power down.
How does Playaway compare to digital downloads and other forms of on-the-go downloading like cell phones? 
Playaway comes pre-loaded with great digital content, so it does not require information transfer fees, subscriptions, memberships, or even an Internet connection. Just plug-in your headphones and listen wherever you go.
What does the audio sound like on a Playaway?
Playaway audio is of equal or greater quality to Audio CD's & digital downloads that are available today.
Why can't I add, delete or transfer content on or from a Playaway? 
In order to protect the copyrighted works of authors and publishers as traditional books do, you are unable to make copies of Playaway.

Audio + Print Bound Together
Playaway is changing the way kids read along. Every Wonderbook is a print book with a ready-to-play audiobook inside. Kids will press play to read along with their favorite books and then switch to learning mode for literacy learning and fun.
Wonderbook is Built for Circulation
Circulates like a print book with no packaging or additional pieces to manage
Charges in 1 hour and delivers up to 10 hours of play once fully charged
Average of 50 listens before recharge needed
Merchandised to create patron awareness and boost circulation
Introducing Learning Mode, Only On Wonderbook
After reading along, kids can switch Wonderbook into Learning Mode to keep talking about the book they just read.
Fun, narrator-lead questions and answer session
Open-ended, educator-vetted questions about the story they just read
A powerful way to teach parents how to dialogue with their children about books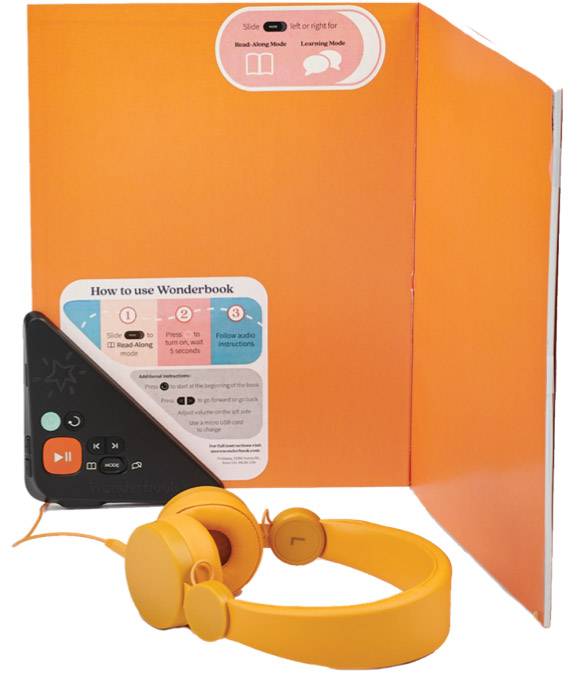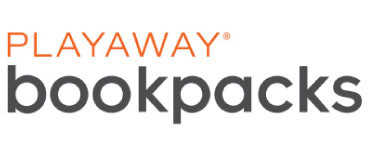 Playaway + Print Packaged Together
Playaway® Bookpacks bring together the simplicity of our all-in-one audiobooks and their print versions to deliver a fun and educational read-along experience to children of all ages.
Bookpacks are the easiest way for emerging and struggling students, auditory and special education learners, and ESL patrons to improve reading comprehension and retention and build vocabulary and phonemic skills.
Bookpacks include best sellers, award-winning titles, classic evergreen content and Common Core State Standards selections for various ages and reading levels. Choose your favorites from the hundreds of titles available. Check back for new content, released every quarter.
Bookpacks deliver hours of entertainment (with an educational value) and encourage students to develop a love of reading. Each read-along story takes patrons through an experience rich with character voices and the charm of story hour.