Wednesday, September 22nd, 1:00pm CDT
Join award-winning authors NoNieqa Ramos, Traci Sorell, and Kao Kalia Yang for a discussion with Carol Hinz, associate publisher of Carolrhoda Books and Millbrook Press, as they discuss how picture books have the power to affirm identities, build understanding with people unlike ourselves, challenge our misconceptions, and broaden our awareness of the world.
A Certificate of Attendance will be issued to those who attend this webinar. A recording will be posted to Mackin.com for those who cannot participate in the live session.
Watch the Recording
Kao Kalia Yang
Author
Kao Kalia Yang is a Hmong American writer, teacher, and public speaker. Born in the refugee camps of Thailand to a family that escaped the genocide of the Secret War in Laos, she came to America at the age of six. Yang holds degrees from Carleton College and Columbia University. Her works of creative nonfiction include The Latehomecomer: A Hmong Family Memoir; The Song Poet; What God Is Honored Here? Writings on Miscarriage and Infant Loss by and for Indigenous Women and Women of Color; and the upcoming title Somewhere in the Unknown World. Yang has also written multiple children's books such as A Map into the World; The Shared Room; The Most Beautiful Thing; and From the Tops of the Trees. Her work has won numerous awards and recognition including multiple Minnesota Book Awards, a Charlotte Zolotow Honor, an ALA Notable Children's Book Award, Dayton's Literary Peace Prize, and a PEN USA Award in Nonfiction. She lives in Minnesota with her husband, her daughter, and twin sons. Visit her online at www.kaokaliayang.com.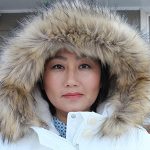 NoNieqa Ramos
Author
NoNieqa Ramos is the author of The Disturbed Girl's Dictionary, a 2019 YALSA Best Fiction for Young Adults Selection and a 2019 In the Margins Top Ten pick. Hip Latina included her sophomore book, The Truth Is, in the "10 of the Best Latinx Young Adult Books of 2019." Remezcla also included The Truth Is in the "15 Best Books by Latino and Latin American Authors of 2019." Her debut picture book, Your Mama, received a starred review from School Library Journal and she also has two new picture books for 2021 including Beauty Woke and Hair Story. Ramos is a proud member of Las Musas, The Soaring 20s, and PB Debut Troupe 21 collectives. Visit her online at www.nonieqaramos.com.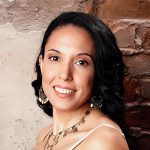 Traci Sorell
Author
Traci Sorell is the award-winning author of We Are Grateful: Otsaliheliga, which received a Sibert Honor, a Boston Globe–Horn Book Honor, an American Indian Youth Literature Award (AIYLA) Honor, and an Orbis Pictus Honor. She also wrote At the Mountain's Base, an AIYLA Honor book, and coauthored Indian No More, an AIYLA winner. She has penned poems for anthologies such as Thanku: Poems of Gratitude and No Voice Too Small: Fourteen Young Americans Making History. Her latest picture book is Classified. Sorell is a Cherokee Nation citizen and lives in Oklahoma. Visit her online at www.tracisorell.com.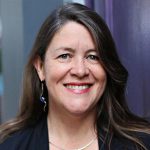 Carol Hinz
Publisher, Lerner Publishing Group
Carol Hinz is the associate publisher of Millbrook Press and Carolrhoda Books, divisions of Lerner Publishing Group in Minneapolis, Minnesota. She's passionate about picture books, poetry, and nonfiction for young people, and she enjoys working with authors and illustrators who explore innovative approaches in their storytelling and encourage readers to see the world in new ways. Outside of work, she enjoys ballet, baking, and reading to her two sons. Find her on Twitter: @CarolCHinz.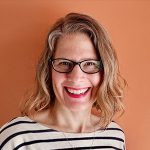 Kia Heise, Ph.D. – Host
Mackin Learning
Kia Heise holds a doctorate in Sociology and taught in Los Angeles and the Twin Cities for several years before joining Mackin Learning. Her approach is informed by thousands of hours learning how to navigate discussions of social inequality with diverse groups of young people. She is also the author of the Little Sock picture books.