Thursday, October 14th, 3:00pm CST
Join us to learn more about your Comics Plus subscription and how to get your students excited about reading.
– Thousands of popular digital comics, graphic novels, and manga
– Curriculum connections with Social & Emotional Learning, Graphic Medicine, and STEM/STEAM
– 24/7, unlimited simultaneous access with MackinVIA
– Free programming and marketing resources
Learn some tips and trick for engaging your readers with Comics Plus' collection of Social & Emotional Learning titles, and how to get the most out of integrating with MackinVIA!
A Certificate of Attendance will be issued to those who attend this webinar. A recording will be posted to Mackin.com for those who cannot participate in the live session.
Watch the Recording
Raquel Ryan
Chief Experience Officer @Comics Plus
Raquel Ryan is passionate about working with at-risk students, working for several years as a child advocate for underrepresented and neglected children, volunteering on service and giving committees, and in her community as a Guardian ad Litem. She's taught 11th grade reluctant readers and led the initiative for retention of high-risk students at Keiser University where she created a resource center and built partnerships with services in the community. Raquel's experience in and out of the classroom gives her a unique perspective on the importance of ensuring equitable access to educational materials and curriculum-aligned instruction, and her ultimate goal is to help librarians and educators ignite a newfound love for reading through the use of comic books, graphic novels, and manga. She has her Graduate degree in Education from Nova Southeastern University and her Undergraduate from Florida State University (Go Noles!), and joined LibraryPass in June 2020.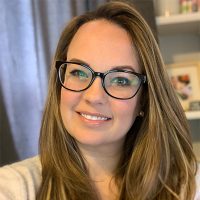 Mesa Heise
Director of Digital Services @Mackin
Mesa Heise, Mackin's Director of Digital Services, brings a wealth of experience to the company and the customers it serves. Mesa educates teachers and librarians on the services and value of Mackin and their free digital resource management system, MackinVIA. Mesa has been instrumental in the design of the user interface and functionality of MackinVIA and the eBook reader. MackinVIA has remained at the forefront of the digital realm within PK-12 education.