Wednesday, November 10th, 2:00pm CDT
Join Penguin Young Readers' culturally diverse and award-winning authors as they discuss their newest titles.
Listen to Padma Venkatraman speak about Born Behind Bars, set in Chennai, India, featuring a boy who's unexpectedly released into the world after spending his whole life in jail with his mom.
Veera Hiranandani will speak on her historical fiction novel about how middle schooler Ariel Goldberg's life changes when her big sister elopes following the 1967 Loving v. Virginia decision, forcing her to grapple with both her family's prejudice and the antisemitism she experiences.
Joseph Bruchac will tackle the tough subject of the Indigenous experience during the COVID pandemic, exploring what it is like living in quarantine on a Wabanaki reservation.
Torrey Maldonado, author of the highly acclaimed Tight and What Lane? will talk about his experience which led him to write a masterful story showing a young boy coming of age in a racially split world.
A Certificate of Attendance will be issued to those who attend this webinar. A recording will be posted to Mackin.com for those who cannot participate in the live session.
Watch the Recording
Joseph Bruchac
Author
Joseph Bruchac is a highly acclaimed children's book author, poet, novelist, and storyteller, as well as a scholar of Native American culture. He is the coauthor of the bestselling Keepers of the Earth series with Michael Caduto. Bruchac's poems, articles, and stories have appeared in hundreds of publications from Akwesasne Notes and American Poetry Review to National Geographic and Parabola. He has authored many books for adults and children including Code Talker: A Novel about the Navajo Marines of World War Two, Skeleton Man, and The Heart of a Chief.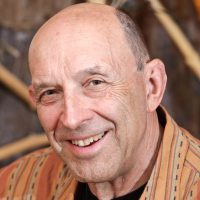 Veera Hiranandani
Author
Veera Hiranandani, author of the Newbery Honor-winning The Night Diary, earned her MFA in creative writing at Sarah Lawrence College. She is the author of the Phoebe G. Green chapter book series and The Whole Story of Half a Girl, the latter of which was a Sydney Taylor Notable Book and a South Asia Book Award finalist. A former editor at Simon & Schuster, she now teaches creative writing at Sarah Lawrence College's Writing Institute.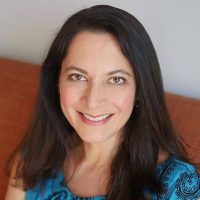 Torrey Maldonado
Author
Torrey Maldonado, author of the critically acclaimed Tight and Secret Saturdays, is a teacher in Brooklyn, New York, where he was born and raised. His books reflect his students' and his experiences. Learn more about him and his books at torreymaldonado.com.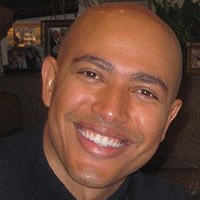 Padma Venkatraman
Author
Padma Venkatraman is the author of Born Behind Bars, The Bridge Home, A Time to Dance, Island's Endand Climbing the Stairs. She is the winner of the We Need Diverse Books Walter Dean Myers Award, a Golden Kite Award, two South Asia Book Awards, and many other awards; her books have been shortlisted on numerous state and international award lists, and have received several other honors. Dr. Venkatraman immigrated to the United States on her own when she was barely twenty, and before becoming an American citizen and author, she spent time under the ocean and in rainforests, served as chief scientist on oceanographic research vessels where she was the only BIPOC female, and also worked as a teacher and diversity director.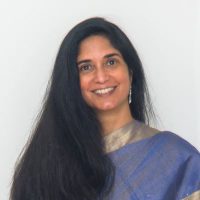 Kia Heise, Ph.D. – Host
Mackin Learning
Kia Heise holds a doctorate in Sociology and taught in Los Angeles and the Twin Cities for several years before joining Mackin Learning. Her approach is informed by thousands of hours learning how to navigate discussions of social inequality with diverse groups of young people. She is also the author of the Little Sock picture books.