Wednesday, December 8th, 2:00pm CDT
Educator and author Nancy Boyles (Classroom Reading to Engage the Heart and Mind) will speak to Jarrett & Jerome Pumphrey (The Old Truck, The Old Boat, Somewhere in the Bayou), Katie Yamasaki (Everything Naomi Loved, Dad Bakes) and Melissa Iwai (Dumplings for Lili) about their recent and forthcoming picture books from Norton Young Readers. The authors will also discuss how their books can be used in the classroom.
A Certificate of Attendance will be issued to those who attend this webinar. A recording will be posted to Mackin.com for those who cannot participate in the live session.
Watch the Recording
Katie Yamasaki
Illustrator and Muralist
Katie Yamasaki is a muralist and children's book artist devoted to using art as a platform for dialogue-building and storytelling. Yamasaki grew up in a large, diverse family full of artists, activists, and teachers in a factory town north of Detroit. She has traveled widely, painting over 80 walls in diverse communities around the world and working as a teaching artist. Yamasaki also writes and illustrates children's books that explore themes and stories similar to those that appear in her murals. Her latest picture book, Dad Bakes, explores the relationship between a father and daughter after the father returns home from a period of incarceration.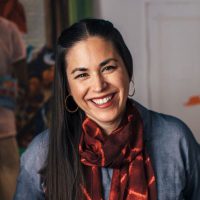 Jarrett and Jerome Pumphrey
Authors and Illustrators
Brothers Jarrett and Jerome Pumphrey have been collaborating on projects together since they were kids. The duo shares duties as author and illustrator on many of their projects, including their award-winning author-illustrator debut, The Old Truck, an Ezra Jack Keats Writer Honoree. Their next picture book, Somewhere in the Bayou, will be published by Norton Young Readers in March 2022. Jarrett is a former tech CEO and Jerome is a graphic designer for The Walt Disney Company.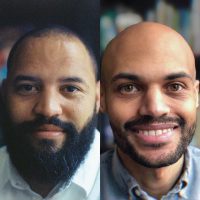 Melissa Iwai
Author and Illustrator
Melissa Iwai is a children's book author and illustrator who incorporates both traditional and digital media into her art. She has illustrated over 30 children's books, including Dumplings for Lili, which was published by Norton Young Readers in June 2021. When she's not working, Melissa cooks and develops her own recipes. She lives in Brooklyn with her husband and son.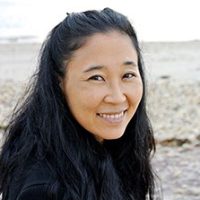 Nancy Boyles
Author and Educator
Nancy Boyles is Professor Emerita of Reading from Southern Connecticut State University, an independent literacy consultant, and an author of multiple books for literacy educators. As a consultant, Nancy works with districts and educational agencies to provide workshops, model lessons in classrooms, and assist with curriculum development. Her books for Norton include Classroom Reading to Engage the Heart and Mind and Writing Awesome Answers to Comprehension Questions.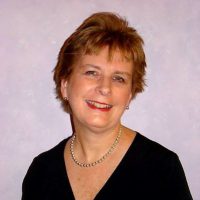 Kia Heise, Ph.D. – Host
Mackin Learning
Kia Heise holds a doctorate in Sociology and taught in Los Angeles and the Twin Cities for several years before joining Mackin Learning. Her approach is informed by thousands of hours learning how to navigate discussions of social inequality with diverse groups of young people. She is also the author of the Little Sock picture books.