Wednesday, February 24th, 2:00pm CST
Simon & Schuster editors and authors from the Denene Millner Books and Salaam Reads imprint share the moment when they were able to connect with a character that reflected their own personal narrative. Seeing themselves reflected in a book had a powerful impact on their sense of self and shaped the editors and writers they would later become. Moderated by Kendra Levin, Editorial Director, Simon & Schuster Books for Young Readers.
A Certificate of Attendance will be issued to those who attend this webinar. A recording will be posted to Mackin.com for those who cannot participate in the live session.
Watch the Recording
J. Elle
Author
J. Elle was born in Houston, Texas, and is a first-generation college student with a bachelor's in journalism and MA in educational administration and human development. An advocate for marginalized voices in both publishing and her community, J. Elle's passion for empowering youth dates back to her first career in education. She's worked as a preschool director, middle school teacher, and high school creative writing mentor. In her spare time, she volunteers at an alternative school, provides feedback for aspiring writers, loves on her three littles, and cooks up dishes true to her Texas and Louisiana roots. Wings of Ebony is her first novel.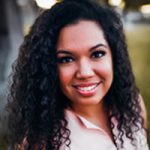 Denene Millner
VP & Publisher at Denene Millner Books
Denene Millner is a New York Times bestselling author, award-winning journalist, and director of the Denene Millner Books imprint. She has written thirty books for adults, teens, and children, among them Around the Way Girl, a memoir with actress Taraji P. Henson, and Early Sunday Morning, a children's picture book. She is also the founder of MyBrownBaby.com, a critically acclaimed blog that examines the intersection of parenting and race, and the host of Speakeasy with Denene, a podcast produced by Georgia Public Broadcasting. Denene lives in Atlanta with her two daughters and their adorable Goldendoodle, Teddy.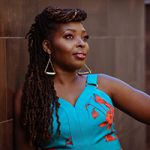 Hena Khan
Author
Hena Khan is a Pakistani American writer. She is the author of the middle-grade novels Amina's Voice, Amina's Song, and More to the Story and picture books Golden Domes and Silver Lanterns, Under My Hijab, and It's Ramadan, Curious George, among others. Hena lives in her hometown of Rockville, Maryland, with her basketball-loving family. You can learn more about Hena and her books by visiting her website at HenaKhan.com or connecting with her @HenaKhanBooks. Check out Mackin's author interview with Hena.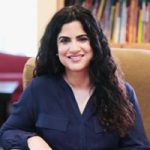 Deeba Zargarpur
Editor at Salaam Reads
Deeba Zargarpur enthusiastically joined Simon & Schuster in March 2020. A graduate of Drexel University, Deeba began her editorial career at Disney-Hyperion, where she worked on both middle grade and young adult titles. Then, she took a detour into book packaging, where she created and edited a wide range of children's and adult literature. Her aim is to acquire commercial books that empower young people from diverse backgrounds. Follow Deeba on Twitter and Instagram at @deebazargarpur.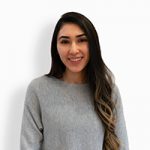 Kendra Levin – Moderator
Editorial Director at Simon & Schuster
Kendra Levin joined Simon & Schuster as Editorial Director of Books for Young Readers in 2019. Her books have received such awards as the Printz Honor, the Theodor Seuss Geisel Award, the Society of Illustrators Gold Medal, and more. She is the author of the self-help book The Hero Is You.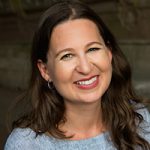 Kia Heise, Ph.D. – Host
Mackin Learning
Kia Heise holds a doctorate in Sociology and taught in Los Angeles and the Twin Cities for several years before joining Mackin Learning. Her approach is informed by thousands of hours learning how to navigate discussions of social inequality with diverse groups of young people. She is also the author of the Little Sock picture books.