Wednesday, December 9th, 1:00pm CST
A Conversation About Anti-racism Between Author and Activist Frederick Joseph and Fifth-Grade Teacher Colby Sharp.
Writing from the perspective of a friend, Frederick Joseph offers candid reflections on his own experiences with racism and conversations with prominent artists and activists about theirs—creating an essential read for white people who are committed anti-racists and those newly come to the cause of racial justice.  After reading The Black Friend, fifth-grade teacher Colby Sharp posted a heartfelt video on YouTube in which he stated, "I felt like this book was written for me. It's like the author knew what I needed."  Frederick's book extends a hand to everyone striving to be better anti-racists, and in that spirit Colby extended a hand to help get this book out into the world. We are very excited to bring them together here in what we know will be an important and powerful conversation.
A Certificate of Attendance will be issued to those who attend this webinar. A recording will be posted to Mackin.com for those who cannot participate in the live session.
Watch the Recording
Frederick Joseph
Author & Activist
Frederick Joseph is an award-winning marketing professional, media representation advocate, and writer who was recently selected for the Forbes 30 Under 30 list. He's also the winner of the 2018 Bob Clampett Humanitarian Award, given by Comic-Con International: San Diego, and was selected for the 2018 Root 100 List of Most Influential African Americans. He lives in New York City.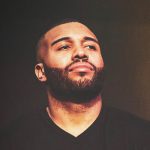 Colby Sharp
Author and Fifth-Grade Teacher
Colby Sharp is a husband and father of five. He teaches fifth-grade in Parma, Michigan. Colby is the co-founder of Nerdy Book Club. He co-hosts The Yarn podcast with Travis Jonker. Colby currently serves as the president-elect of the Michigan Reading Association. He co-authored Game Changer! Book Access for All Kids with Donalyn Miller, and he is the editor of The Creativity Project: An Awesometastic Story Collection.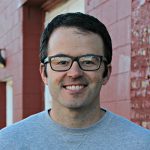 Kia Heise, Ph.D. – Host
Mackin Learning
Kia Heise holds a doctorate in Sociology and taught in Los Angeles and the Twin Cities for several years before joining Mackin Learning. Her approach is informed by thousands of hours learning how to navigate discussions of social inequality with diverse groups of young people. She is also the author of the Little Sock picture books.