Tuesday, May 4th, 1:30pm CDT
Join award-winning author Christina Soontornvat and publisher Philip Lee for a lively conversation on the present and future of diverse children's literature. They'll discuss the need for diversity within diverse books, what the #OwnVoices movement means for authors and readers and where they turn for courage and hope during difficult times. Participants will walk away inspired and equipped to make positive changes in their communities through the power of literature.
A Certificate of Attendance will be issued to those who attend this webinar. A recording will be posted to Mackin.com for those who cannot participate in the live session.
Watch the Recording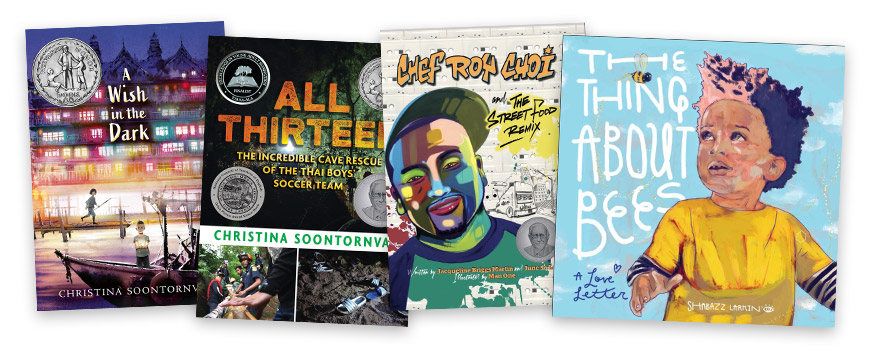 Christina Soontornvat
Author
Christina Soontornvat is the award-winning author of over a dozen books for children of all ages. Her recent works include the middle grade fantasy, A Wish in the Dark, which was named a 2021 Newbery Honor Book, and was chosen as Best Book of the Year by The Washington Post and School Library Journal, and All Thirteen: The Incredible Cave Rescue of the Thai Boys' Soccer Team, which has received numerous nonfiction awards and was also named a 2021 Newbery Honor Book. Her picture books include The Ramble Shamble Children, illustrated by Caldecott Honoree Lauren Castillo, and Simon at the Art Museum, illustrated by Christine Davenier. She is the author of the beloved Diary of an Ice Princess chapter book series.
Christina Soontornvat grew up behind the counter of her parents' Thai restaurant in a small Texas town with her nose stuck in a book. She is very proud of both her Thai and her Texan roots, and makes regular trips to both Weatherford and Bangkok to see her beloved family members (and eat lots and lots of Thai food!). In addition to being an author, Christina holds a B.S. in Mechanical Engineering and a master's degree in Science Education. She spent a decade working in the science museum field, where she designed programs and exhibits to get kids excited about science. She is passionate about STEM (science, technology engineering, and math), and loves learning new things. She lives in Austin, Texas with her husband, two young children, and one old cat.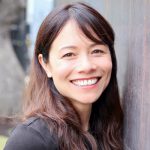 Philip Lee
Publisher, Readers to Eaters
Philip Lee is the co-founder and publisher of READERS to EATERS, with a mission to promote food literacy through stories about our diverse food cultures. Lee also co-founded Lee & Low Books. A native of Hong Kong, his family moved to Los Angeles when he was a teenager. He got his start in publishing working at the college bookstore at U.C. Berkeley. He then attended the Radcliffe Publishing Procedures Course and moved to New York to work at Conde Nast in marketing for magazines such as GLAMOUR and GQ. He lives in San Francisco with his wife, author June Jo Lee, who also co-founded READERS to EATERS.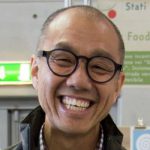 Kia Heise, Ph.D. – Host
Mackin Learning
Kia Heise holds a doctorate in Sociology and taught in Los Angeles and the Twin Cities for several years before joining Mackin Learning. Her approach is informed by thousands of hours learning how to navigate discussions of social inequality with diverse groups of young people. She is also the author of the Little Sock picture books.