Wednesday, March 10 at 2:00PM CDT
Get inspired to bring graphic novels – the kid-favorite format – into the classroom. Join creators Chad Sell (The Cardboard Kingdom), Judd Winick (Hilo Series), and Mika Song (Donut Feed the Squirrels) for a behind-the-scenes introduction to graphic novels, moderated by Tuan Nguyen, cofounder of the Texas Library Association's Maverick and Little Maverick Graphic Novel Reading Lists. Learn about building graphic novel stories and how to use them to foster a love of reading, bring out your students' own creativity, and reach reluctant and emerging readers in your classroom.
A Certificate of Attendance will be issued to those who attend this webinar. A recording will be posted to Mackin.com for those who cannot participate in the live session.
Watch the Recording
Chad Sell
Author
Chad's first children's graphic novel was The Cardboard Kingdom, which he illustrated and co-wrote with a team of ten collaborators. Doodlevilleis his first full-length solo project, is set in Chicago, where he lives with his husband and two cats. Much of the story takes place in Chad's neighborhood of Lincoln Square and at one of his favorite places in the world: the Art Institute of Chicago.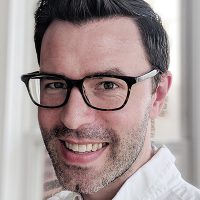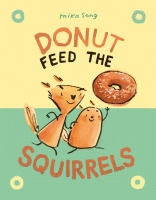 Mika Song
Author
Mika Song is a children's writer/illustrator who makes stories about sweetly funny outsiders. She grew up in Manila, Philippines and Honolulu, Hawaii before moving to New York to study at Pratt Institute. She studied animation and worked as an animator before getting into children's books. In 2015, she received the Portfolio Award at the Society of Children's Book Writers and Illustrators Winter Conference in NYC. Tea with Oliver (HarperCollins) is the first book she both wrote and illustrated. Donut Feed the Squirrels is her debut graphic novel. @mikasongdraws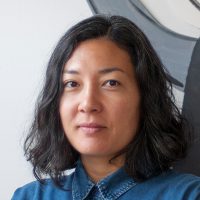 Judd Winick
Author
Judd Winick lives in San Francisco with his wife and their two kids. Judd has written bestselling comic book series, appeared as a cast member of MTV's The Real World: San Francisco and is the author of the acclaimed graphic novel Pedro and Me, about his Real World friend, AIDS activist Pedro Zamora.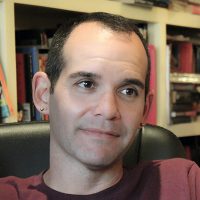 Tuan Nguyen, MLS – Moderator
Mackin Educational Sales Consultant
Texas Library Association Affiliation: Texas Association of School Librarians & Special Libraries Division
Tuan Nguyen received his Master's in Library Science from the University of North Texas and is a Library Consultant for Mackin Educational Resources. He is the cofounder of the Texas Library Association's Maverick Graphic Novel and Little Maverick Graphic Novel Reading Lists. He has written multiple educators' guide for graphic and highly illustrated novels and has presented many professional development workshops on the importance of visual literacy and utilizing graphic novels in education.