Wednesday, June 14th, 2:00pm CDT
Join YA authors Maurene Goo (Throwback) and Vanessa Montalban (A Tall Dark Trouble), and editor Tiffany Liao, as they discuss how genre-bending novels, like time traveling and rom-com tropes, allow teens to explore identity, history, and family in new ways, specifically touching on the first vs. second generation immigrant stories in their new books. Participants will be invited to join the conversation and ask the authors questions about how genre storytelling can engage young readers.
A Certificate of Attendance will be issued to those who attend this webinar. A recording will be posted to Mackin.com for those who cannot participate in the live session.
Watch the Recording
Maurene Goo
Author
Maurene Goo is the author of several acclaimed books for young adults, including I Believe in a Thing Called Love and Somewhere Only We Know. She's also written for Marvel's Silk series. She lives and writes in Los Angeles with her husband, son, and cats.
Vanessa Montalban
Author
Fueled by the magic of espresso, Miami-born Vanessa Montalban channels her wanderlust for far-off worlds into writing speculative fiction for teens. She's a first-gen graduate from the University of Central Florida where she received her bachelor's in creative writing with summa cum laude honors. Follow her @VVMontalban on Twitter and Instagram, or at www.vanessamontalban.com.
Tiffany Liao
Editor, Zando Young Readers
Tiffany Liao leads Zando's Young Readers initiative, publishing MG and YA fiction and nonfiction, and picture books, with an emphasis on stories that reflect the diversity of our young readers. Prior to joining Zando, she was at Macmillan, where she acquired and edited the #1 New York Times bestseller Firekeeper's Daughter  by Angeline Boulley, winner of the Morris and Printz Awards; the #1 New York Times bestsellers Children of Blood and Bone, and Children of Virtue and Vengeance by Tomi Adeyemi; and the New York Times bestseller The Marvellers by Dhonielle Clayton. She's had the honor and joy of working with authors such as Lily Anderson, Zack Clark, Nick Eliopulos, Maurene Goo, Lesley Livingston, Vanessa Montalban, Tochi Onyebuchi, Margaret Owen, Jenn Reese, and "Queer Eye" star Karamo Brown.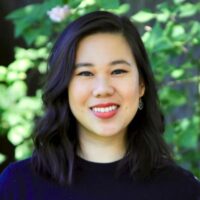 Kia Heise, Ph.D. – Host
Mackin Learning
Kia Heise holds a doctorate in sociology and taught in Los Angeles and the Twin Cities for several years before joining Mackin Learning. Her approach is informed by thousands of hours learning how to navigate discussions of social inequality with diverse groups of young people. She is also the author of the Little Sock picture books.