MackinVIA was named by The American Association of School Librarians as a Best Digital Tool for Teaching & Learning making it the 21st award for MackinVIA to date.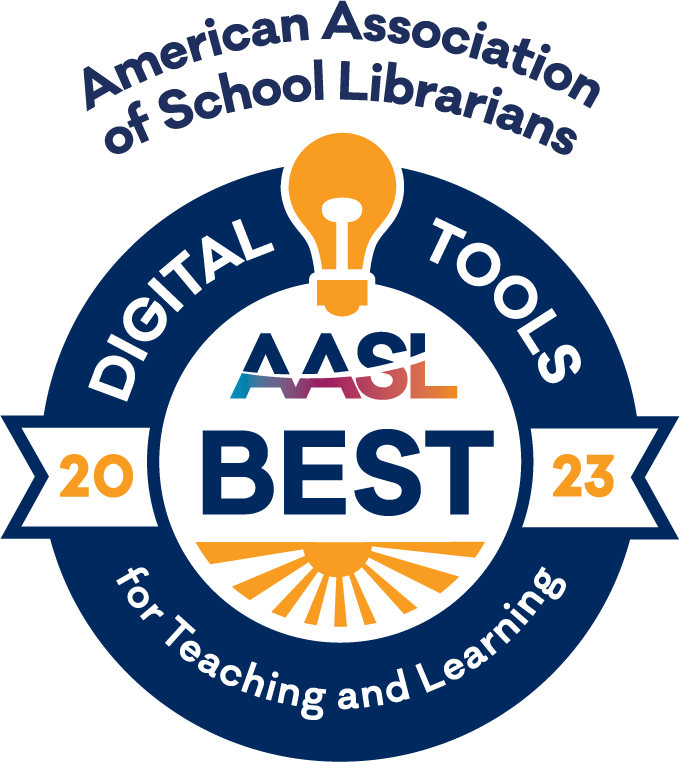 CHICAGO – May 18, 2023, The American Association of School Librarians (AASL), a division of the American Library Association (ALA), has announced its annual list of Best Digital Tools for Teaching & Learning, and among their top selections was MackinVIA. This honor marks the 21st national award this free digital content management system has received.
This remarkable list of winners was carefully selected and recognized as tools to empower school librarians and teachers that enhance the learning experience for students. The comprehensive list can be seen at www.ala.org/aasl/best.
The Best Digital Tools recognition is a testament to the innovative and collaborative nature of these tools. The selected resources encourage exploration, active participation, and user-friendliness, while also aligning with AASL's National School Library Standards for Learners, School Librarians, and School Libraries.
According to Committee Chair Sam Northern, "This year's list offers an impressive array of options for school librarians to consider."
MackinVIA is designed for grades PK-12 and offers easy access to a vast collection of digital resources, including eBooks, audiobooks, databases, videos, and websites. With more than 3.5 million titles available for purchase, MackinVIA is currently accessed by over 9 million students worldwide. Through a single login, students, teachers, and librarians can view, utilize, and manage all the school's digital resources on any desktop, laptop, or mobile device.
---
About Mackin:
For nearly 40 years, Mackin has provided library and classroom materials for grades PK-12. Known for their substantial catalog that boasts content from more than 18,000 publishers with over 3.5 million print books, Mackin's ever-growing digital catalog now offers an identical number of age-appropriate titles and features high-quality digital products including eBooks, databases, audiobooks, read-alongs, and video resources, all available through their free, multiple-award-winning digital content management system, MackinVIA. For more information, visit www.mackin.com or call 800-245-9540.
About AASL
The American Association of School Librarians (AASL), available at www.aasl.org, empowers leaders to drive the transformation of teaching and learning. As a division of the American Library Association (ALA), AASL is committed to equipping school librarians with the necessary resources and support to facilitate educational excellence.