Tuesday, May 3rd, 2:00pm CDT
Join us as we celebrate Asian American and Pacific Islander Heritage Month. These amazing Scholastic authors will tell their stories of healing from heartbreak, embracing their identities, and claiming their own history.
Watch the Recording
Debbi Michiko Florence
Author
Debbi Michiko Florence is the author of Keep It Together, Keiko Carter, a Junior Library Guild Gold Standard Selection and New England Book Award finalist, Just Be Cool, Jenna Sakai, and the Jasmine Toguchi chapter books. A third-generation Japanese American and native Californian, Debbi lives in Connecticut with her husband, rescue dog, and rabbit.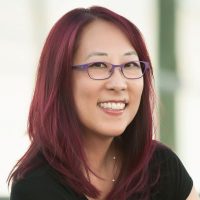 Gita Varadarajan
Teacher and Author
Gita Varadarajan was born and raised in India. She has worked with children all over the world, and now teaches second grade in Princeton, New Jersey. Save Me a Seat, written with Sarah Weeks, was her first novel.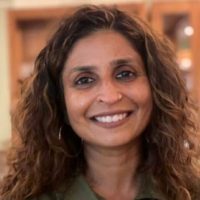 Wendy Wan-Long Shang
Author
Wendy Wan-Long Shang is the author of The Great Wall of Lucy Wu, which was awarded the Asian/Pacific American Award for Children's Literature; The Way Home Looks Now, an Amelia Bloomer Project List selection and a CCBC Choices List selection; Sydney Taylor Honor Book This Is Just a Test, which she cowrote with Madelyn Rosenberg; and Not Your All-American Girl, a Tablet Magazine Best Children's Book, also cowritten with Madelyn Rosenberg. She lives with her family in the suburbs of Washington, DC.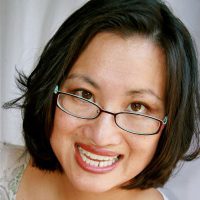 Kia Heise, Ph.D. – Host
Mackin Learning
Kia Heise holds a doctorate in Sociology and taught in Los Angeles and the Twin Cities for several years before joining Mackin Learning. Her approach is informed by thousands of hours learning how to navigate discussions of social inequality with diverse groups of young people. She is also the author of the Little Sock picture books.