Thursday, January 19th, 3:00pm CST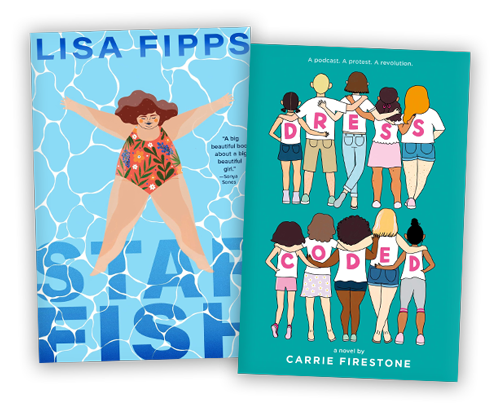 In this enlightening and impactful webinar, middle grade authors Lisa Fipps, author of Starfish, and Carrie Firestone, author of Dress Coded, come together to discuss the importance of sharing stories of body positivity, autonomy, and resistance against bullying–whether it comes from peers, parents, or schools. Join us to ask the authors your own questions about empowering young people to stand up for their rights.
A Certificate of Attendance will be issued to those who attend this webinar. A recording will be posted to Mackin.com for those who cannot participate in the live session.
Watch the Recording
Lisa Fipps
Author
Lisa Fipps is a graduate of Ball State University, an award-winning former journalist, the current director of marketing for a public library (where she won the Sara Laughlin Marketing Award), and an author of middle grade books. Starfish is her debut novel. She lives in Kokomo, Indiana.
Carrie Firestone
Author
Carrie Firestone is the author of the middle grade novel Dress Coded, which was a Booklist Editors' Choice and was described by the New York Times as "a much-needed reminder that certain fights are worth fighting," as well as the acclaimed young adult novels The Loose Ends List and The Unlikelies.
Kia Heise, Ph.D. – Host
Mackin Learning
Kia Heise holds a doctorate in sociology and taught in Los Angeles and the Twin Cities for several years before joining Mackin Learning. Her approach is informed by thousands of hours learning how to navigate discussions of social inequality with diverse groups of young people. She is also the author of the Little Sock picture books.