Wednesday, March 17th, 2:00pm CST
Join New York Times bestseller and award-winner Andrea Davis Pinkney, Leslie C. Youngblood, and Kia Heise for a stellar conversation on literature for middle grade readers. They'll discuss creating space for Black joy, their approaches to writing historical and modern-day fiction, and how literature featuring marginalized characters exists beyond identity. Participants will leave this session with a renewed appreciation for how fiction enriches the lives of young readers.
A Certificate of Attendance will be issued to those who attend this webinar. A recording will be posted to Mackin.com for those who cannot participate in the live session.
Watch the Recording
Andrea Davis Pinkney
Author
Andrea Davis Pinkney is the New York Times bestselling and award-winning author of nearly 50 books for young readers, among them The Red Pencil and A Poem for Peter, as well as several collaborations with her husband Brian Pinkney, including Sit -In and Hand in Hand, which received the Coretta Scott King Book Award.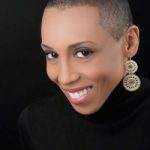 Leslie C. Youngblood
Author
Leslie C. Youngblood received an MFA from the University of North Carolina at Greensboro. A former assistant professor of creative writing at Lincoln University in Jefferson City, she has lectured at Mississippi State University, UNC-Greensboro, and the University of Ghana at Legon. She's been awarded a host of writing honors, including a 2014 Yaddo's Elizabeth Ames Residency, the Lorian Hemingway Short Story Prize, a Hurston Wright Fellowship, and the Room of Her Own Foundation's 2009 Orlando Short Story Prize. In 2010 she won the Go On Girl! Book Club Aspiring Writer Award. Born in Bogalusa, Louisiana, and raised in Rochester, she's fortunate to have a family of natural storytellers and a circle of supportive family and friends. Love Like Sky was her first novel.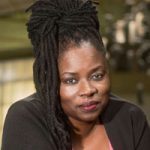 Kia Heise, Ph.D. – Host
Mackin Learning
Kia Heise holds a doctorate in Sociology and taught in Los Angeles and the Twin Cities for several years before joining Mackin Learning. Her approach is informed by thousands of hours learning how to navigate discussions of social inequality with diverse groups of young people. She is also the author of the Little Sock picture books.