Wednesday, November 8th, 3:00pm CST
Dr. Jennifer McCarty Plucker, Director of Learning and Development with Mackin will moderate a conversation with Sarah Hartley from Orca Book Publishers and Louise Baigelman from Storyshares around supporting adolescent readers who are still emerging in their literacy skills.
A Certificate of Attendance will be issued to those who attend this webinar. A recording will be posted to Mackin.com for those who cannot participate in the live session.
Watch the Recording
Order Orca Titles
Order Storyshares Titles
Order Inspiring Lifelong Readers
Sarah Hartley
Marketing Director | Orca Book Publishers
Sarah Hartley has spent the past 20 years helping connect young readers and teachers to the right books starting at Scholastic's Book Clubs and Book Fairs and now at Orca Book Publishers. Finding the perfect read for a child at the right time can quite literally change their life, and that is the magic of working with students and teachers and books.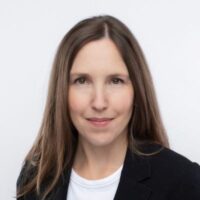 Louise Baigelman
CEO | Storyshares
Louise Baigelman is the founder and CEO of Storyshares, a mission-driven literacy organization focused on engaging and empowering readers and writers of all levels. Before starting Storyshares, Louise was a literacy specialist and a reading, writing, and ESL teacher. She has supported students from pre-k through high school – as a 5th grade ELA teacher, middle school EL coordinator, literacy coach, and tutor. Louise was named to the Forbes 30 Under 30 list, the International Literacy Association's 30 Under 30 list, and she has received awards from the Library of Congress, Teach for America, and Reimagine Education for her work with Storyshares. Louise holds a B.A. in English and psychology from Cornell University, and an M.A. in Education from Boston University.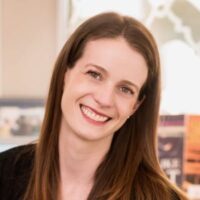 Jennifer McCarty Plucker, Ed.D. – Moderator
Director of Mackin Learning | Mackin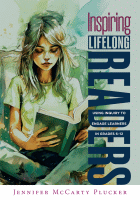 Dr. Jen McCarty Plucker aims to support individuals in personal, team, and professional growth. Jen facilitates virtual and on-site professional learning workshops with teachers in their efforts to engage readers, provide choice and voice, and foster critical thinking across the student's day. Prior to joining the team at Mackin, she spent more than 20 years in public education as an English teacher, speech coach, reading specialist, and district administrator.