Colleague TitleMatch – To help schools with multiple librarians, we've added a new feature that allows users to view title matches for items on a colleague's list. Users will enable a desired list for Colleague TitleMatch by entering their colleague's email address or Mackin.com username in the list information. Once a list is enabled, colleagues will be able to view exact ISBN and possible matches for items on that list when searching or viewing their own lists. These matches are designated by purple Es and Ps.
Colleagues will not see a user's entire list, only matches to titles
Colleagues can be any Mackin.com user; it is not limited to a school or district
Users can add or remove colleagues any time prior to submitting a list
When a list is archived or deleted, TitleMatch will be deactivated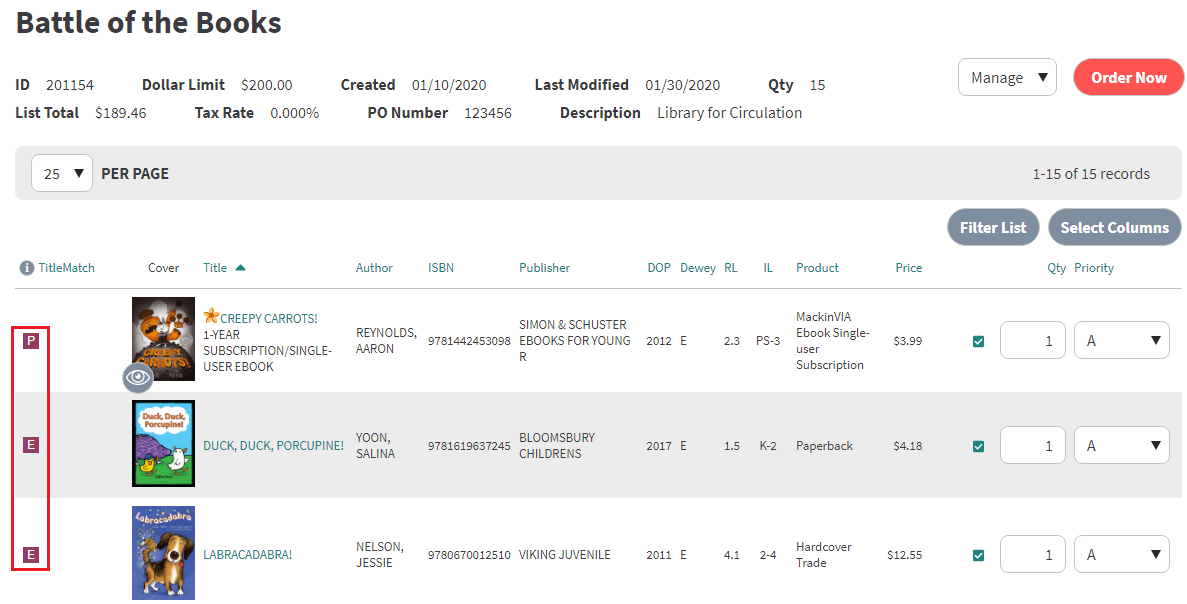 Clicking the indicators opens a popup that identifies the colleague, the list name, status and product type.

Additionally, a preferred list of colleagues can be created on the TitleMatch page to easily assign them when creating or editing lists.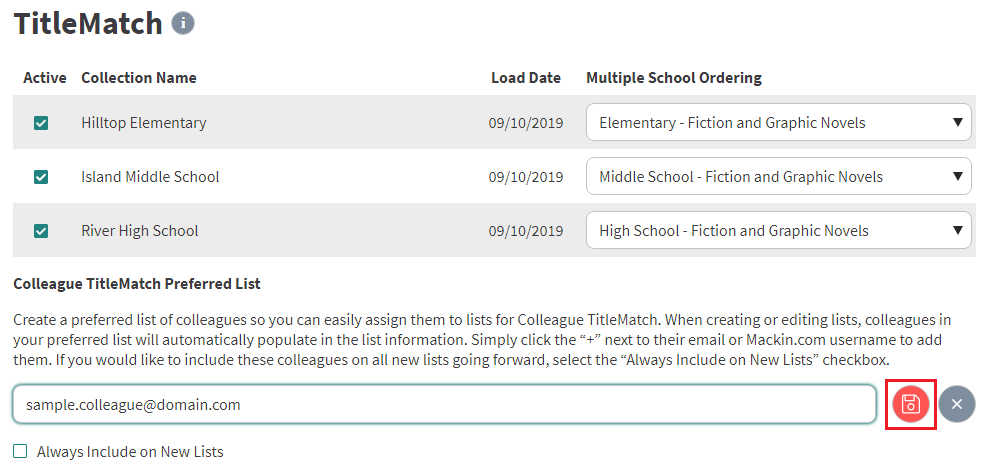 Click here learn more about Colleague TitleMatch.
Mackin Title Lists – We've redesigned the Mackin Title Lists page so users can easily browse thousands of library and classroom-related lists prepared by Mackin's Collection Development team. Users can choose a category from the main menu and then narrow their search to see all available lists within specific categories. A breadcrumb trail will be displayed at the top of the page so users can view their selections and conveniently return to a previous category.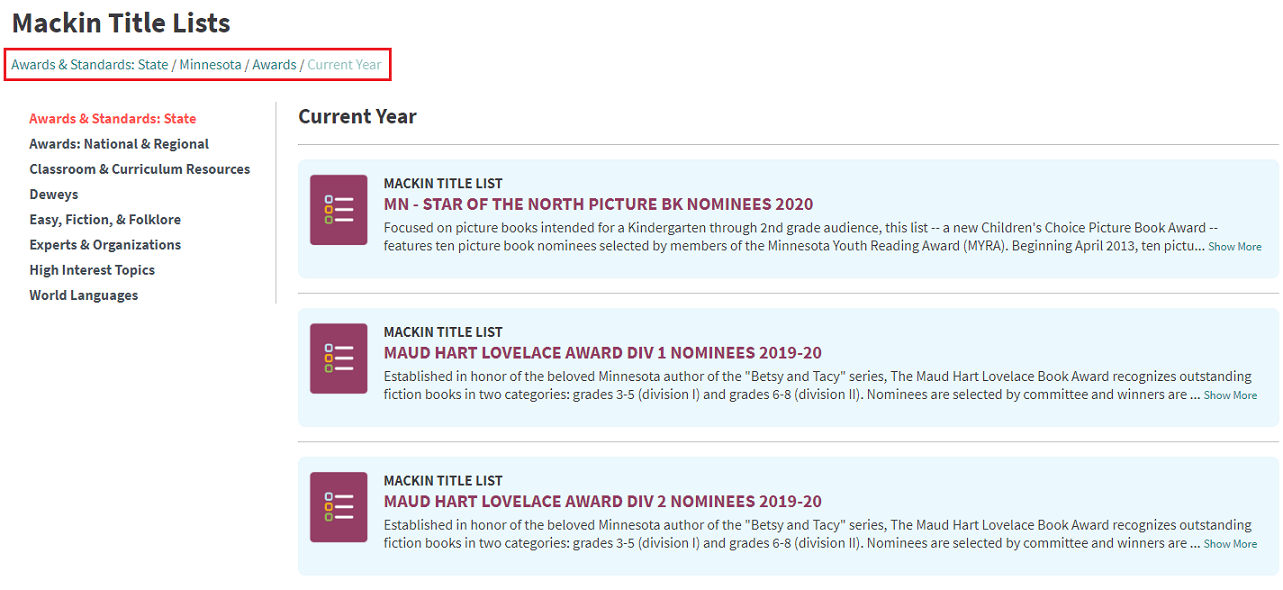 Clicking on a list will bring up the listing of individual titles. Users can then use the dynamic filters to further refine their search.

Note: Users can also search through our collection of prepared lists by keyword using the main search field. Simply select "Mackin Title Lists" as the search type.

Submitted for Quote – We added a "Submitted for Quote" status so users can easily identify lists that have been submitted for a quote from those that have been submitted for order. The "Submitted for Quote" status will display immediately after submitting the request. Please note: The list will NOT show as "Submitted" if turned to an order; it will remain marked as "Submitted for Quote" on the site. Additionally, this update will not affect previous quotes, only new requests. Customers should refer to My Account > Orders to view order status information.

ISBNs not found – When executing a search for a list of ISBNs on Advanced Search, a new feature was added to display the ISBNs not found. Users may also add them to the Clipboard.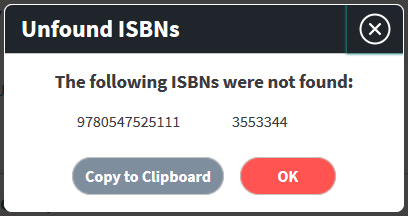 Column order – The columns of information on list details, list export and list printout have been rearranged in a more logical order.
Reading Counts column – The Reading Counts (RC) column has been added back to the List Details page, along with the printout and export.

Alternate Title – The "Alt Title" field has been added back to the Product Details section of the full record page.

New List button on My Lists Page
When on My Lists page, users can use new button to create new list.