Title:
Lewis Latimer: A Brilliant Inventor
---
Level:
Grades 3-4
---
Summary:
Born in Chelsea, Massachusetts, in 1848, Lewis Latimer was an inventor, a leader, a teacher, and a creator. He knew how to draw, knew the law, wrote books and poetry, and spoke several languages. Among his many accomplishments, he contributed to the design of the light bulb, and brought the electric light to cities around the world. It is time to remember how Lewis Latimer's inventions and his contributions changed our society… and our world!
Shop Today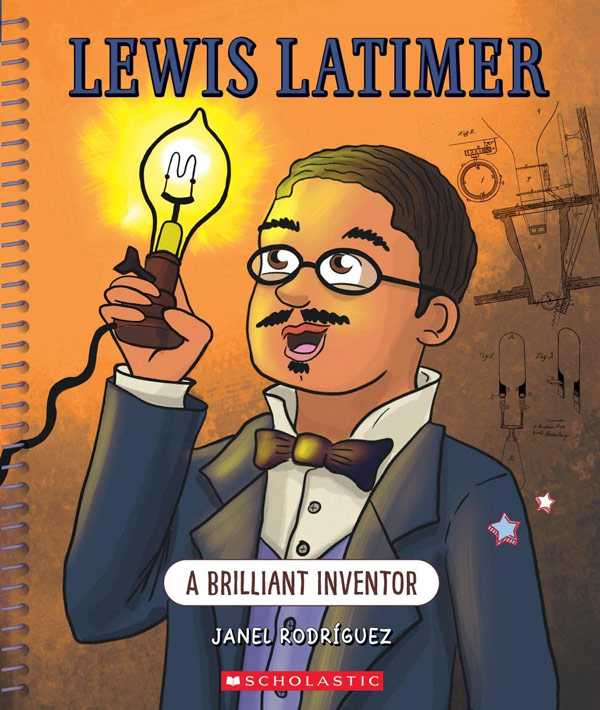 New Series for Spring 2023
Wild World: Big and Small Animals
True Book: Survival Skills
Exploring Civil Rights: The Rise
For more information go to Mackin.com for:
Book Reviews • Book Previews • Audiobook Samples • Teacher Guides
About Scholastic Publishing Publishing
Scholastic Library Publishing offers a comprehensive selection of non-fiction, fiction and reference materials. With their Children's Press®, Franklin Watts®, and select Scholastic Titles combined, they maintain, on average, more than 1,500 titles. Since its founding in 1945, Children's Press® has been a leader in the world of children's publishing. Known primarily for its highly successful geography series, America the Beautiful and From Sea to Shining Sea, its Rookie Books, and A True Book™ series, Children's Press® publishes a broad range of subjects for children from preschool through middle school. Children's Press® books have shown, to the delight of tens of thousands of readers, that information, education, and entertainment are inseparable.