Series:
---
Level:
Grades 7-9
---
Summary:
Teens and younger children are becoming increasingly active in world events as they learn more about the severity of issues that affect all Earth's inhabitants. The guides in this set focus on environmental issues and burgeoning technologies, but each also addresses the validity and worth of human connections to these issues. This set will engage learners with valuable information on contemporary topics and stress the power of decision-making, argument, and action. In these carefully selected topics, science, social studies, and ELA interdisciplinary issues lend themselves to an examination of multiple perspectives, evidence-based arguments, decision-making, and civic action. Readers will learn about the most pressing issues facing our world today and discover they can take an active role in addressing issues and improving the world for everyone. This series highlights inspiring young activists who have strong voices for global issues and are active agents of change, encourages readers to learn the facts about global issues, and engages readers in problem-solving strategies. Features include: color photographs, primary sources, and helpful graphics that provide a complete learning experience.
Shop Today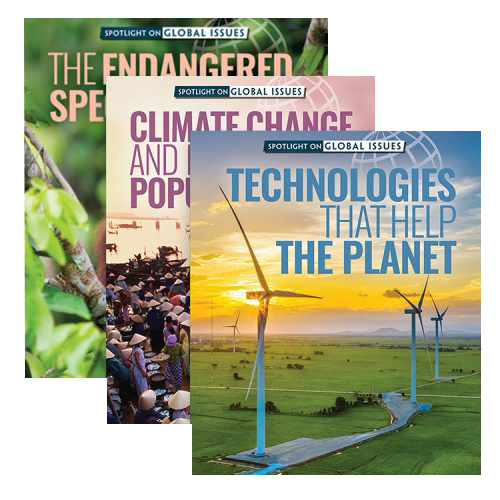 For more information go to Mackin.com for:
Book Reviews  •  Book Previews  •  Audiobook Samples  •  Teacher Guides
Rosen Publishing, Inc. is an independent educational publishing house that was established in 1950 to serve the needs of students in grades PreK-12 with high-interest, curriculum-correlated materials.