Many school districts are striving to make their library collections reflect their student population's diversity while also aligning their collections to their curricular goals.
A free service designed by Mackin's team of professional librarians and teachers that puts you in control, allowing you to conduct your own analysis based on collection tags. Everything from tags to data analysis, category overviews, report generation and more, are all available to you whenever you need it, giving you the ideal tool to assess and manage your collection.
How

Is

The

Report

Generated?
Data
The report is built when a collection is uploaded for TitleMatch
Collection Analysis
It is recommended to have a Collection Analysis to view classification details – Categories, such as Nonfiction, Fiction, and Other (Biography, Easy, Story Collection, etc), are based on how items are designated in the collection analysis.
Report Layout
Modeled after the List Summary feature
MARC Records
Analyzed to identify collection titles that match against our set of tagged titles
Provides a high-level overview of all tagged items in the collection and a breakdown of tag categories by average age, number of items, and percentage of the collection.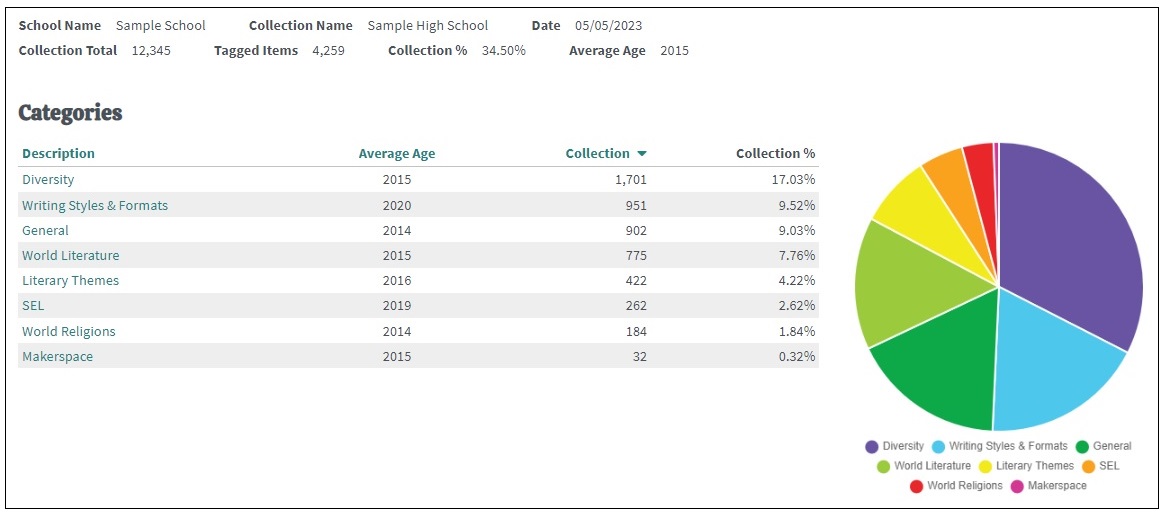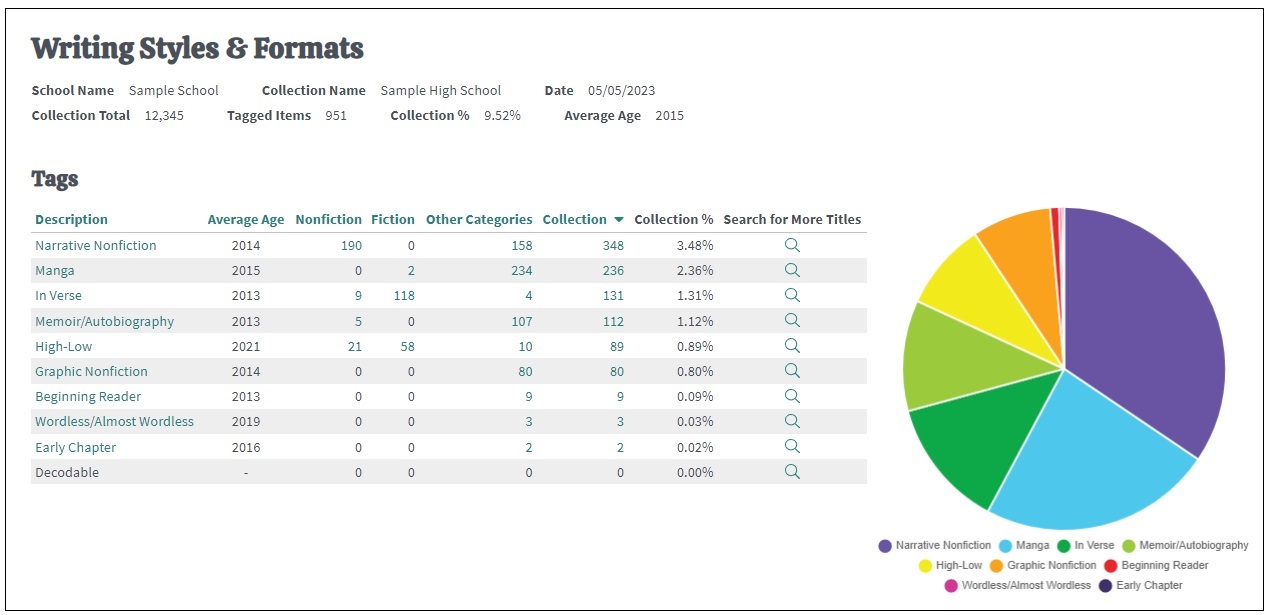 After selecting a category, users will see tag details including number of titles for nonfiction, fiction, other categories, and collection total, along with average age and percentage of collection.
Learn More About Tag Reports!