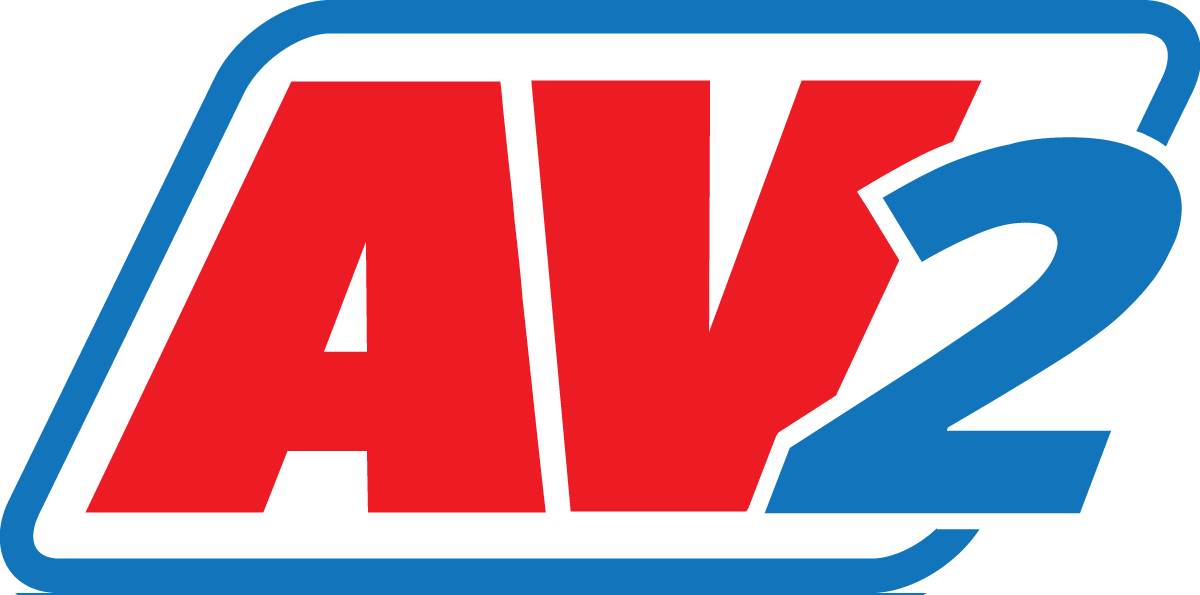 Blended Learning At Your Fingertips

Breathe life into your library with an exciting fusion of print, video, and audio
Our media enhanced books for reluctant readers include an innovative optic readalong
Our EyeDiscover books are designed to inspire and motivate children in a fresh, new way. Each media enhanced book uses a creative combination of high-resolution videos and rich content to bring the pages to life and bridge the gap between print and digital media.
All EyeDiscover books contain a unique code that unlocks an interactive eBook and optic readalong that are optimized for use on any device. Each book is packed with special features designed for reluctant readers at the K–2 levels. The optic readalong narrates each page so beginning readers can listen and learn at their own pace.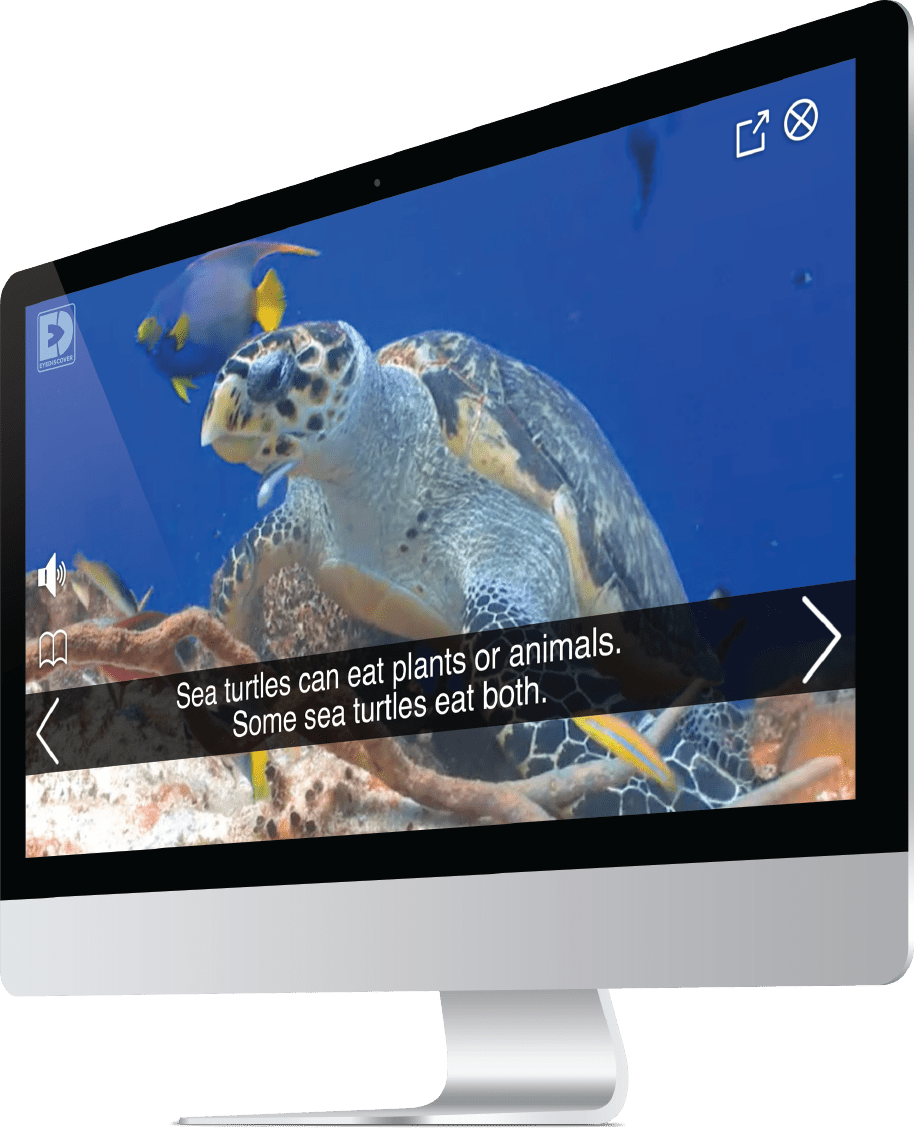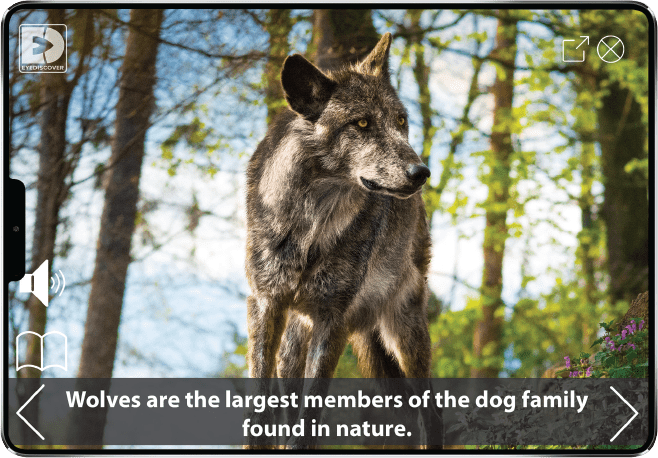 Your EyeDiscover Optic Readalongs come alive with…
Audio
Listen to the entire book read aloud
Video
High-resolution videos turn each spread into an optic readalong
Optimization
For iPads, tablets, whiteboards, computers, and much more

Teach new languages to improve mental flexibility and increase awareness of other cultures
Our multi-language K–2 resources allow learners to switch between 14 languages with a simple click
Our revolutionary K–2 World Languages platform features clean, easy-to-read layouts and full-screen images designed for maximum readability and eye-catching appeal.
The full audio feature allows students to listen to the text in their own language as they flip through the book.
Students can easily toggle between languages with a simple click and watch as each page is fully translated into another language.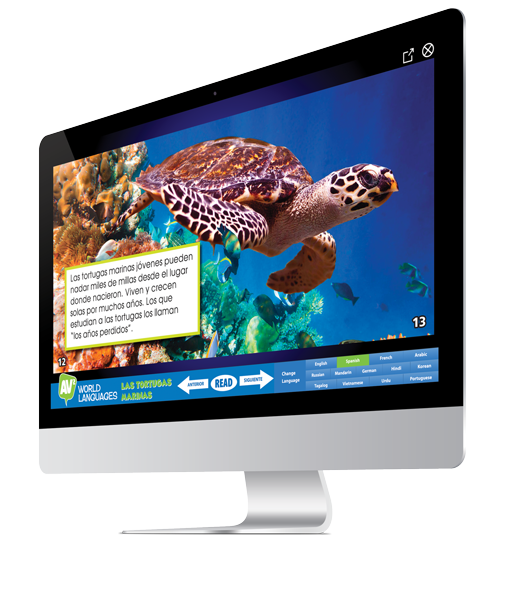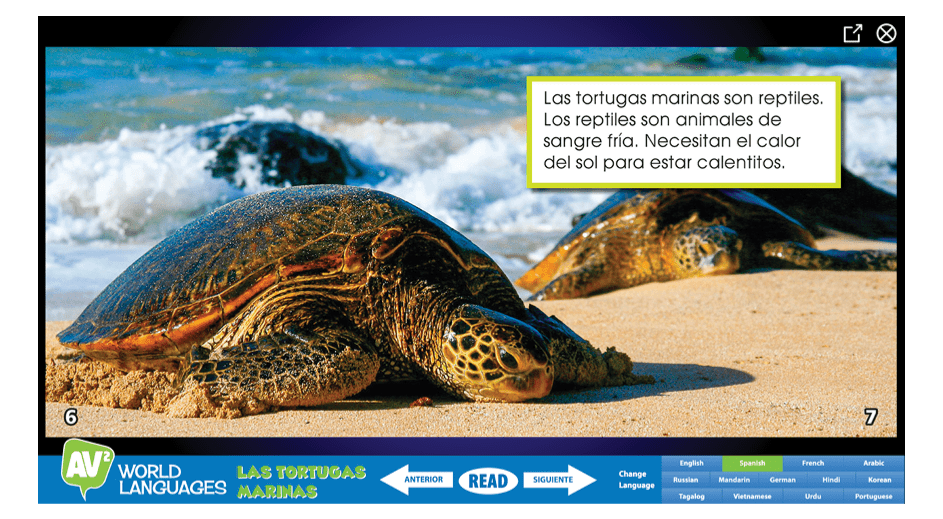 Your World Languages Classroom Solutions come alive with…
An easy-to-use interface that is clear of clutter so students stay focused on learning
A responsive design that works with all devices and adapts to all screen sizes, including whiteboards, tablets, and computers
A toggle with large buttons that makes it simple to switch between languages
Full audio capabilities so students can listen to the text as they flip through the book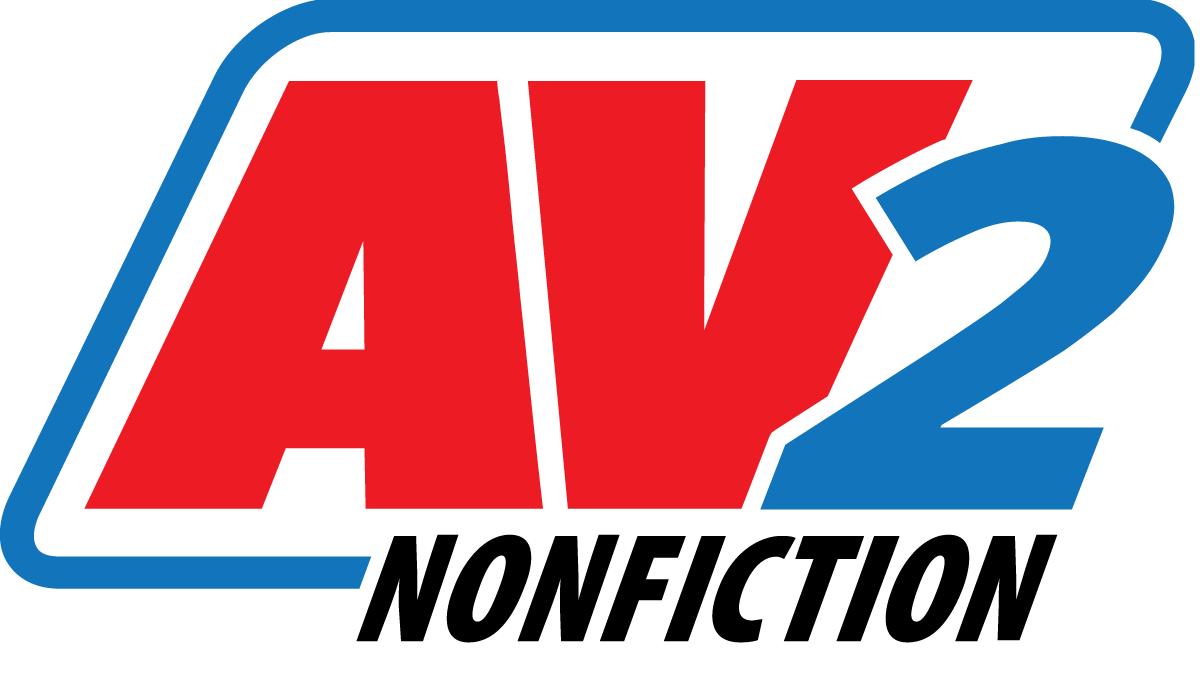 Access multisensory resources to boost brain power in K–2 learners
Our curriculum-based materials nurture young minds and encourage curiosity
Target the curious minds of young learners with digital books and interactive classroom solutions tailored for the unique needs of K–2 students.
Our Lightbox Learning K–2 Classroom Solutions are designed to help young learners develop basic reading, writing, and math skills. They also encourage kids to explore the science in the world around them and learn what it means to be caring and responsible members of their community.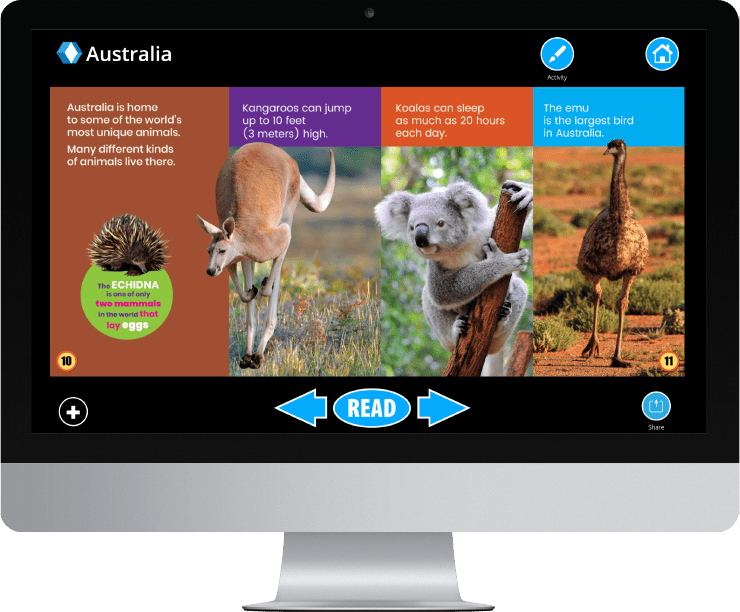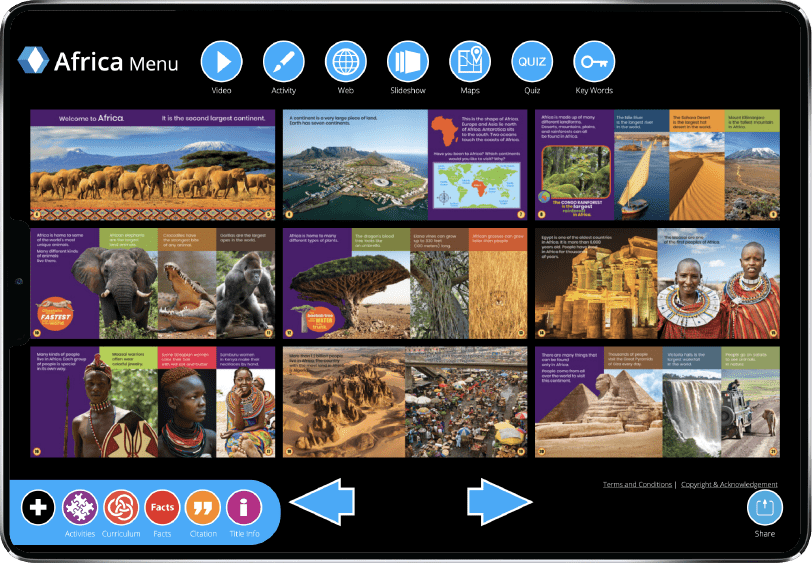 Your AV2 Nonfiction covers…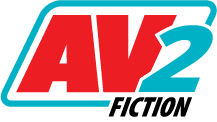 Bring storytime to life while developing essential reading skills in even the most reluctant readers
Our inspiring fiction resources feature high-quality professional audio narration and engaging sound effects
Building reading skills is integral to every student's success in school and beyond. Our K–5 AV2 Fiction Library Solutions are designed to help learners develop their reading comprehension and practice their vocabulary. You will find everything you need to support K–5 students of all reading levels, from helping them think about how the stories they read relate to their own lives to assisting them in expressing their own points of view by analyzing evidence to summarize a story's plot.
Our K–5 AV2 Fiction Library Solutions use a variety of media and formats to engage students. Each title features celebrated children's stories and timeless tales of mystery, suspense, and adventure. All titles are read aloud by professional narrators so that students can listen and learn at their own pace.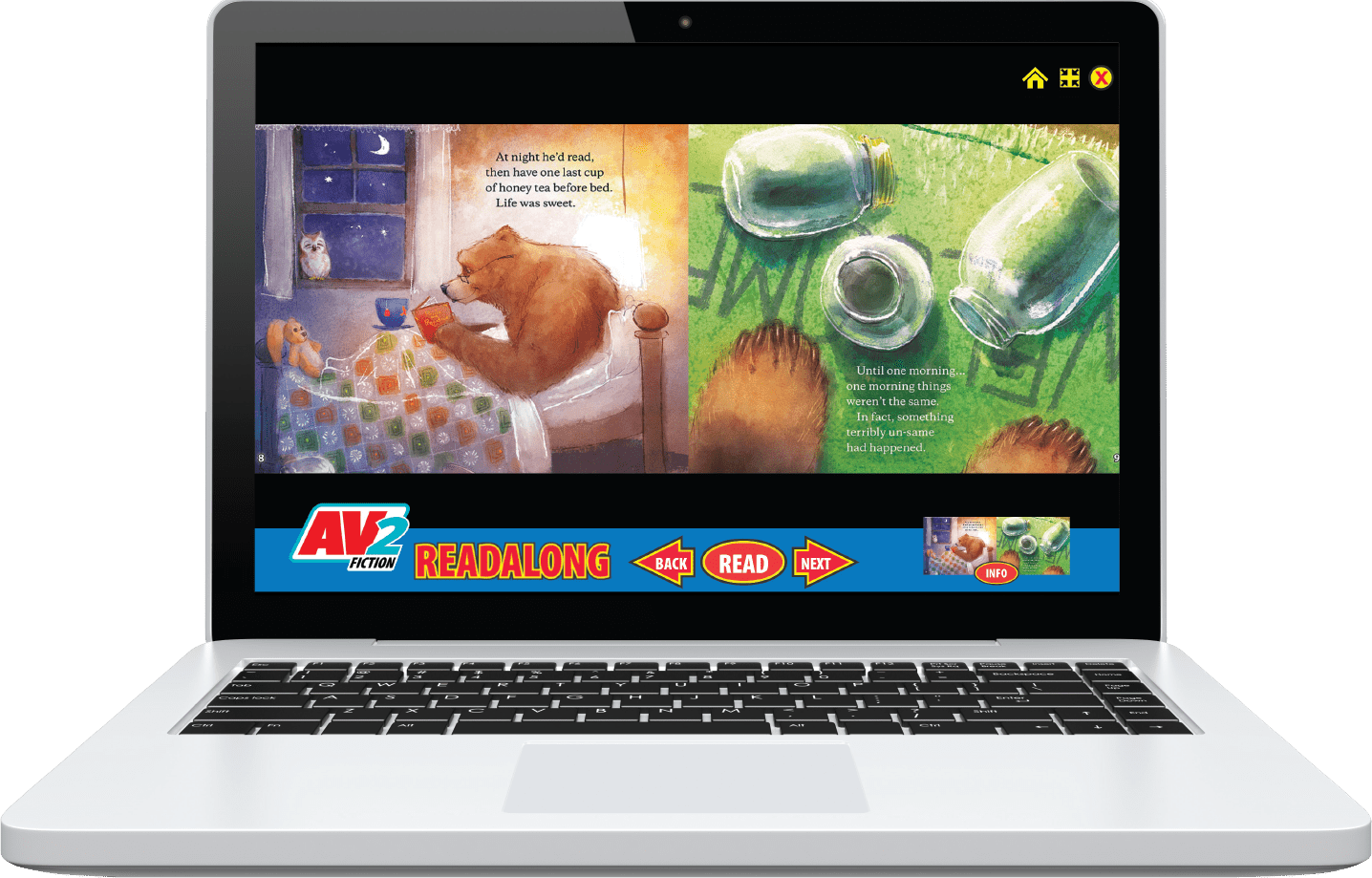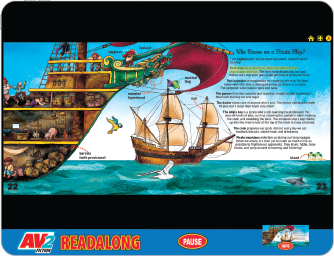 Discover what's included in AV2 Fiction…
Read to Me
When users click on Read to Me, the entire story is read to them and pages are turned automatically.
Read to Myself
Allows users to read at their own pace. Users can have individual sentences read aloud as needed.
Highlighted Sentences
Every sentence is highlighted as it is read aloud. If users are reading at their own pace and struggle with a particular sentence, all they have to do is scroll over it to access audio support.
Renewal Required: You must renew this subscription every year.
Lifetime Access: You only need to purchase this product one time.
Simultaneous Access: More than one person can use this product at the same time.
Multi-School Incremental Discounts: Discounts available if purchasing for more than one school/location. Contact Mackin for discount information at eservices@mackin.com.
Multi-Year Discounts: Discounts available if purchasing for more than one consecutive year. Contact Mackin for discount information at eservices@mackin.com.
Content Correlation: NF=Nonfiction F=Fiction
AV2 databases work with all devices along with the ability to view this platform on a standard desktop.