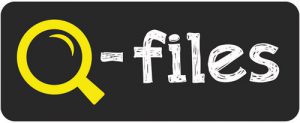 The Great Illustrated Encyclopedia
Try or Order Q-files Today!
Q-files is an online encyclopedia, designed for children aged 8 to 13, and ideal for K-12 schools and public libraries. Containing more than 1400 pages, all vetted by academic experts, this educational resource has in-depth coverage of science, nature, prehistory, astronomy, technology, history, geography, and the arts. Every page is brimming with information, including bite-sized facts ("Q-facts"), top-quality illustrations, diagrams, photos, and videos. Great for homework help, class exercises, and for building lesson plans.
Watch an Overview of Q-files!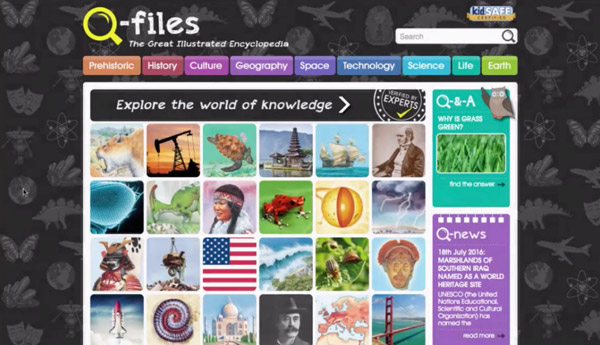 Why Q-files Will Benefit Your School or Library
When you subscribe to Q-files, you will have acquired the digital equivalent of an encyclopedia running to hundreds of volumes for your school or library. Just like any reference books worthy of the name, every page on the Q-files site has been carefully checked over by academic experts, so you can trust the content absolutely.
Comprehensive, in-depth, authoritative educational resource
Age-appropriate reading level, layout, and style designed to appeal to children
Mobile version available, ideal for checking out facts on the move
Custom-built search engine delivers highly relevant results
More than 10,000 images for educational use
Created by long-established children's reference book publishers
Continually updated, improved, and expanded on a daily basis
Great for homework, projects, lesson plans, online research exercises, developing IT skills, and literacy
Verified by academic experts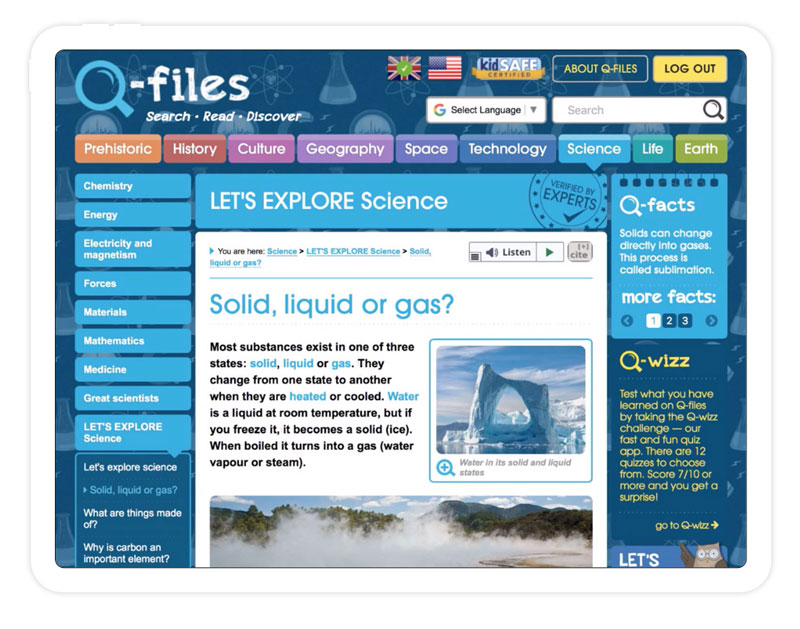 "While there are many, many websites where pupils are able to access information, Q-files has been the most trustworthy and reliable site I've experienced."
Teacher, Gallions Primary School, Newham, London UK
Renewal Required: You must renew this subscription every year.
Lifetime Access: You only need to purchase this product one time.
Simultaneous Access: More than one person can use this product at the same time.
Multi-School Incremental Discounts: Discounts available if purchasing for more than one school/location. Contact Mackin for discount information at eservices@mackin.com.
Multi-Year Discounts: Discounts available if purchasing for more than one consecutive year. Contact Mackin for discount information at eservices@mackin.com.
Content Correlation: NF=Nonfiction F=Fiction
Requires the latest Flash plugin (8.x or later).
Recommended: High speed, broadband connection. This can be cable or DSL or faster. For institutions with multiple users, at least 0.5 mb per second (500kbps).
Macintosh minimum requirements:
Mac OS X v10.1 or later: (PowerPC) Firefox 1.x, Mozilla 1.x, Netscape 7.x or later, AOL for Mac OS X, Opera 6, Safari 1.x or later
Mac OS X v10.4.x or later (Intel) Firefox 1.5.0.3 or later, Opera 6, Safari 2.x or later
PowerPC® G3 500MHz or faster processor
Intel Core™ Duo 1.33GHz or faster processor
128MB of RAM (more is better)
PC minimum requirements:
Intel® Pentium® II 450MHz or faster processor (or equivalent) 128MB of RAM (more is better).
Windows Vista®: Microsoft Internet Explorer 7, Firefox 2.0
Windows XP: Microsoft Internet Explorer 6.0 or later, Firefox 1.x, Firefox 2.x,Mozilla 1.x or later, Netscape 7.x or later
Windows Server® 2003: Microsoft Internet Explorer 6.0 or later, Firefox 1.x, Firefox 2.x
Windows 2000: Microsoft Internet Explorer 5.x, Firefox 1.x, Firefox 2.x, Mozilla 1.x, Netscape 7.x or later
Windows Millennium Edition: Microsoft Internet Explorer 5.5, Firefox 1.x, Mozilla 1.x, Netscape 7.x or later
Microsoft Windows 98: Microsoft Internet Explorer 6.0 or later, Firefox 1.x, Mozilla 1.x, Netscape 7.x or later