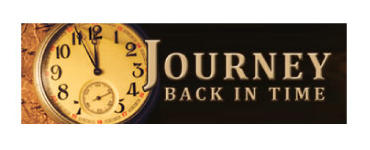 Bring History to Life With a Journey Back in Time
Try or Order Journey Back in Time Today!
A subscription to the Journey Back in Time database brings history to life with access to valuable primary source materials online without limitations. Original scanned materials and reformatted text versions available in English or Spanish.
Dictionary of Historical Terms
Allows you to find helpful definitions.
Educators Resource
Award-winning content to create your own lesson plans using the educator's resource.
Chronicle Resources
Browse 30,000+ original articles, journals and diaries in the vault.
Rare Book Room
Read chapters from old volumes.
Video Time Capsules
Watch videos about the people and events that have shaped our world.
Order Journey Back in Time!
Teaching and Research with Primary Sources
Use Journey Back in Time in the library for research, and connect to state and national standards regarding the inclusion of primary sources. Enhance learning in subjects ranging from Social Studies and Civics to Science and Economics.
Renewal Required: You must renew this subscription every year.
Lifetime Access: You only need to purchase this product one time.
Simultaneous Access: More than one person can use this product at the same time.
Multi-School Incremental Discounts: Discounts available if purchasing for more than one school/location. Contact Mackin for discount information at eservices@mackin.com.
Multi-Year Discounts: Discounts available if purchasing for more than one consecutive year. Contact Mackin for discount information at eservices@mackin.com.
Content Correlation: NF=Nonfiction F=Fiction
System and Browser:
Windows Vista, 7, XP – Explorer 8, Firefox, 3.5, Chrome 8, Safari 5, Opera 10
Mac OSX 4 or later – Firefox, 3.5, Chrome 8, Safari 5, Opera 10
Flash
All OS require Flash 9 or later
Minimum Display
1024×768